Guys, this day has been amazing. Work sucked, but I hit the jackpot everywhere with Hot Wheels. There was no Super, but I already have the Z4 STH, so I'm set there. Now, let's just go through it all in chronological order and try to make sense of all the insanity that happened. I apologize in advance for how long this will be. Just bear with me here. It's late. I'm tired. I'm excited. Let's get this done. We'll start with my lunch break:
Target was the first stop. They finally got the new retro stuff in, but someone beat me to it and snagged the Porsches, VWs, and IROCs. Oh well. I still got the 'Vette and the Boneshaker (one of the few fantasy casts I collect). Not too bad.
I stopped into the WalMart nearby next, but got nothing there. However, that WalMart just so happens to share a parking lot with a strip mall that has a Dollar Tree...
HOLY 2014 HAWL Batman!!!!! I don't know where DT found this case of 2014 gold, but boy am I glad they dusted the cobwebs off of it!!! SKYLINE!!! That's almost as good as finding a Super in my book, hahaha. Plus Datsun 620s!!! The spare 620, the spare Viper, and the Mustang will all go up for trade. Okay, lunch break is over, let's go back to the office now. Guess I need to check my email...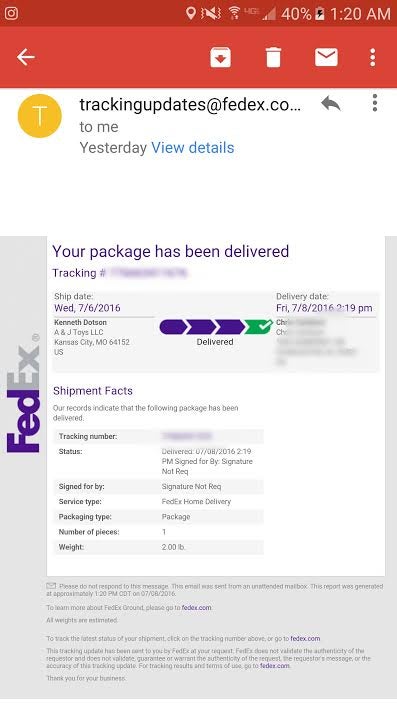 My package has been delivered? What? This must be a scam. I haven't ordered anything in a while. Where's this coming from? A& J Toys. Why does that sound famil... OH!!!! I remember!!!! *Hurries home as soon as work is done*
Who doesn't love a box inside a box?!?!?!?!
YEAH!!!!!! My Euro Style sets are here!!!! Just look at those basketweaves!!! And no, the duplicates are not up for trade. I'm splitting this case with androo, so be on the lookout for a package comin' your way soon my man!!!
Ok. Now, we've eaten dinner. It's dreadfully hot outside. The kids need to get out of the house for a little while though or else they're gonna start bouncing off the walls. Where can we go? I know, let's go walk around the mall. There's a Target attached...
Huzzah! I found the others from the retro series I couldn't find a lunch! Now that's just lucky right there! Man, this is great. How could this possibly get any better? Wait, what's that dear? We need to go by WalMart because Target doesn't have something you need? Ok. You don't have to twist my arm as long as I can look through the Hot Wheels. ;)
Eh, these dump bins look like they're pretty picked over. But, I might find something for the kids in here.
Hey, there's a few Odysseys in here. I think I'll grab one for my cousin who has an Odyssey as his daily! And maybe spare for a custom or trade. I guess I may as well dig around at the bottom here and pull up this TREASURE HUNT! Woot! The Night Burner! This cast actually looks pretty sweet. Wow, I can't believe the scalpers didn't grab this, and while I'm looking through this other dump bin HEY HERE'S A SECOND ONE!!! One to keep and one to DLM? Or one to trade? Hmmm, the eternal question... Well I found the two Treasure Hunts. There can't possibly be anything else worthwile in here...
HOLY YELLOW SUBMARINES IT'S A YELLOW SUBMARINE!!!!!!!! As I was just saying, HOW DID THIS NOT GET SNATCHED UP BY A SCALPER?!?!?! I swear this bin was like rummaging through someones left overs. Nothing desirable should have been in here. Yet here I stand with two Treasure Hunts and a Yellow Submarine. I don't know what else to say about this besides...
A shipper of Retro Entertainment ECTO-1s!!! I've missed out on this every other time it's been released as a single cast. I'm lost for words now. This has been a crazy day full of some incredible HAWLs. I really don't know how one guy can get this freaking lucky in one day. I really don't.
If you've made it this far, thank you. I apologize for this stream-of-consciousness post, but I'm too tire to think of any other way to write it than as it all went through my head. More pictures of stuff to come tomorrow. Until then, it's off to bed. Goodnight all!!!