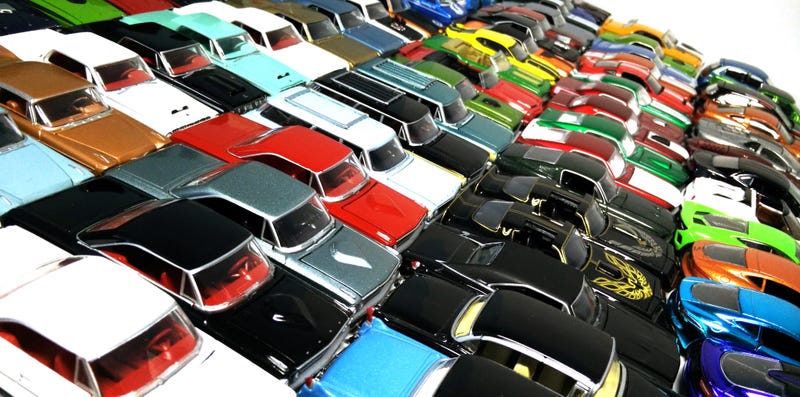 Yesterday, I came up with the massively time-wasting idea of doing photos for all of my recent acquisitions in the 64th scale. "Recent" is relative, as some of these date back to late last year. Because I've been so consumed with 1/18's lately, I haven't even had a chance to appreciate the little cars - they've become purely impulse buys that I crack open only to leave them on the desk collecting dust or stash away in Jammer cases. Doing these photos gave me a much needed reminder of how great this scale is and why I started collecting diecast in the first place.
Hopefully in the next few months, I will be able to catalog the entire collection. I knocked out almost 150 cars last night alone, so perhaps I can get this done fairly quickly? Nothing too fancy here - just a simple side profile shot for each car, but I'm pretty happy with how they came out.
Lots of photos below, let the madness begin!