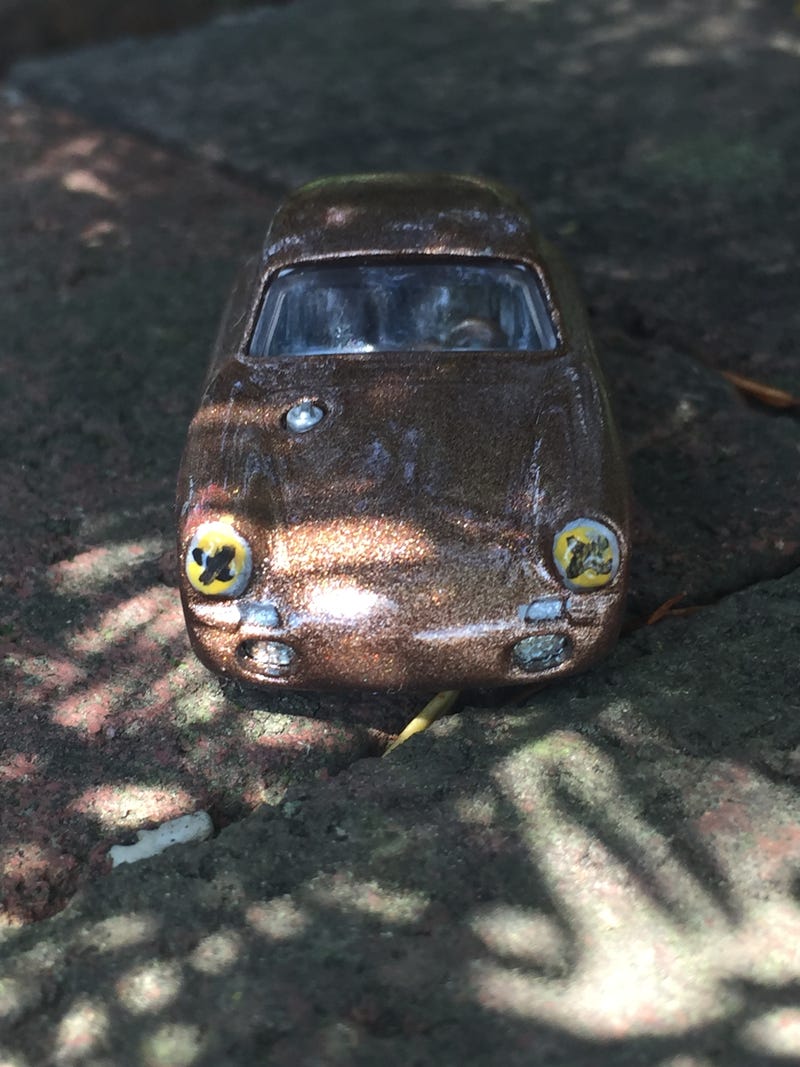 I got a beautiful example of a proper 356, complete in an aged copper brown.

Like Philips 3 recent custom outlaws, I shaved the window gutters, the front hood straps, turn indicators, and rear louvers.I also shaved some of the casting lines off, just to make it more smooth.
This makes it the first custom that I actually modified the Zamac, which I'm very proud of.
I feel all that it's missing is a red Pegasus. And because there's so many outlaws running around on LaLD, I wanted to name my custom. And in the same ethos of Accumoto naming the porsches actual names, I endow this Porsche with the name Lucille.
Anyway here are all the pictures of Lucille.
I also made a new Instagram with all my customs: @herr_quattro_1.64