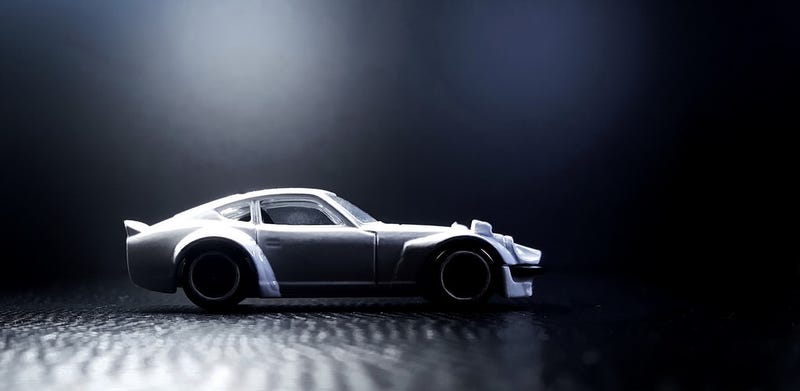 Been busy swapping some Tomicas lately... so I thought I'd try it again on a Hotwheels. I've had my eye on the Datsun 240Z Fugu-Z for a while but it wasn't as easy as I first thought. Although the wheel size was pretty common... the cast had a wider rear base than the front. So when I tried a pair of RR's that would fit the rear... the front wheels were so loose that it would go out of the wheel wells.

So the best solution I could think of was to get a pair that's a litte loose on the front and a bit tight at the rear. I then used a steel file to shave off some plastic from the rear axle area to make the rear wheels fit. And I think it turned out okay... I just put on a drop of oil afterwards to make it roll nicely. :D
The donor car was a Porsche 911 GT3. :D
thanks for viewing,
cheers!