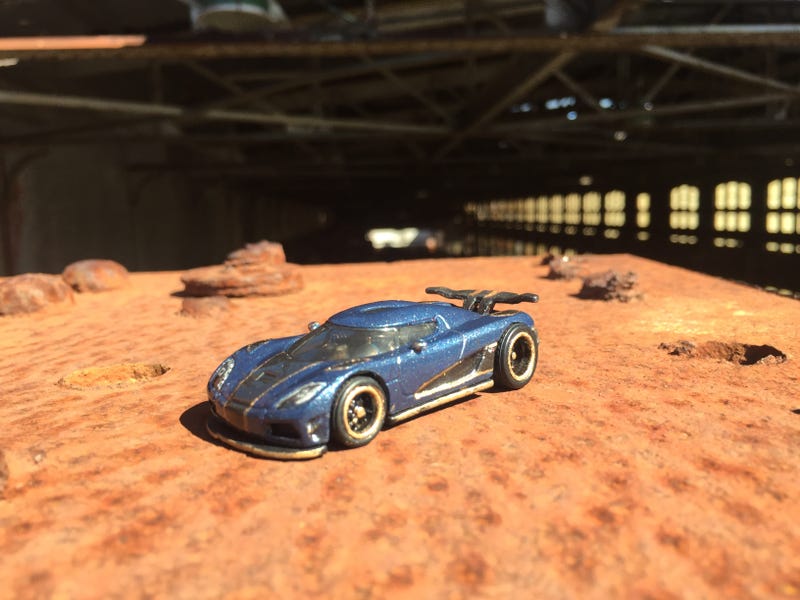 This is by far one of the best customs I have ever done. It's also one of the most special customs to me, as it is HEAVILY based off our own Craig Oerstirlings Agera R
The Koenigsegg Agera R is not only one of my favorite cars of all time, but Craig's Agera is what got me to eventually start customizing my own.
So ultimately, the entire reason I'm participaring in Car Week is as a result of Craig.
Since I joined in April, I have wanted to do a Koenigsegg, but since eBay prices were straight upsurd (at one point I was seeing them going for $125), it was very much put on the back burner.
That is until I saw SN210 post one for sale on his Spring Cleaning post, and even though R32Rennsport just about cleared him out, I immediately snatched up this car for a song.
My one complaint about Agera was the wheels. They had to go, and were replaced with the 10sp from the recent Cars & Donuts McLaren P1. Which I consider a much better fit.
And while there are quiet a few differences, the overall color scheme is pretty similar to Craig's. The Blue is a custom blend made up from a bunch of different spray paints I mixed together to get this really beautiful blue.
Anyway, I hope you guys like it, and I hope one day I can inspire someone else to do this just like Craig has inspired me!