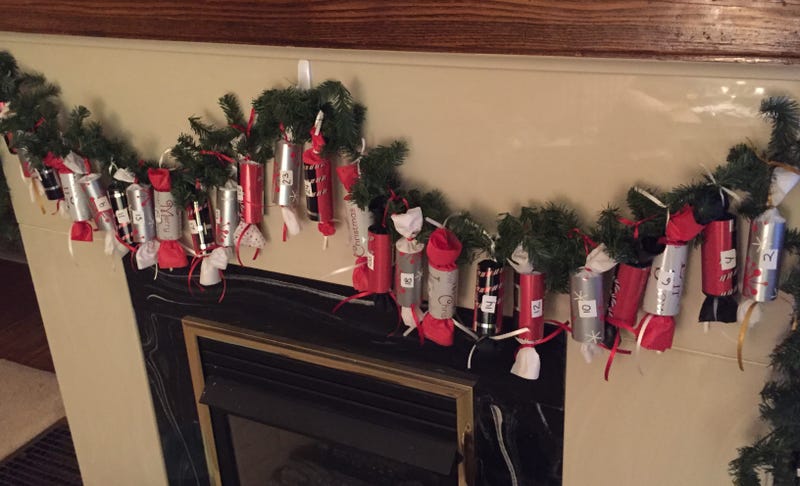 Aaaaand we're off again, enjoying the fine holiday tradition developed for me by my awesome, beautiful companion of 13+ years. Please enjoy with me the third annual Hot Wheels Advent Calendar.
As of a month ago, there was some question as to whether or not the calendar would happen, as she hadn't saved any cars for me this year (I'd been a bit more zealous in my DLMing this year). Luckily, the K Day 36-count case was restocked on kmart.com, and a discovery of 20+ 2012-series and previous cars which had been returned at my local Walmart produced sufficient variety to fill the calendar out. I'm quite excited, as I've seen all of these for only short periods of time, and have no idea what has been set aside for the calendar.
Let's get to it!
Day 1:
The 2017 B-Case '55 Chevy Bel Air Gasser!
The Gasser is one of my favorite castings, and I think I'm up to 6 or 7 different paint jobs now. One of these days, I hope we all receive the RLC versions we paid for this year with our memberships.
Until then, this is a great model to tide me over.
Stay tuned, and thanks for looking!
Click here to see the backstory, or here for previous years' calendars.
Click here to see all 2016 calendar posts!