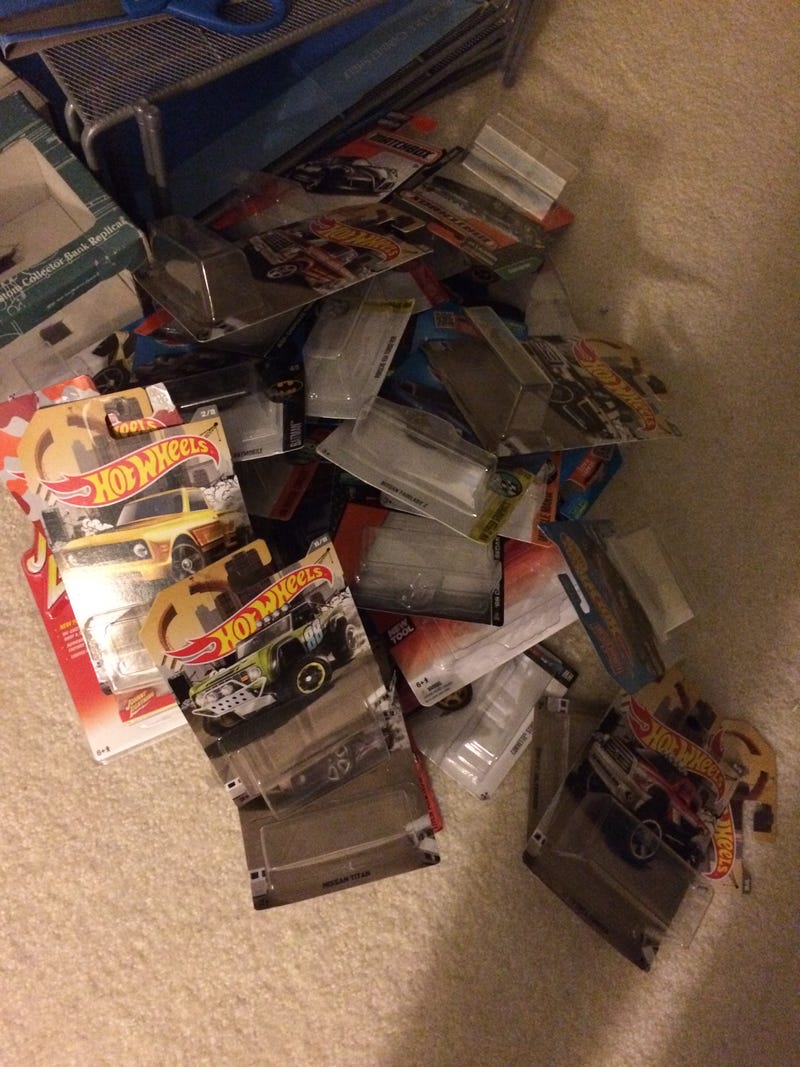 Probably too much.
*sorry for potato phone pics*
I ordered some new cases for my collection and they got here late yesterday. I decided to take 3 hours and DLM the cars I had in the waiting line for being put in a case, which resulted in the pile you see above and this nearly-filled case:
Advice: thetruck collection doesn't fit well in these:
These cases are succeeding (but not replacing) my old trays, which, while useful given their ability to be adjusted, took up too much space and couldn't stack:
(That's one of 9 by the way)
Also, in some other notes, I decided I'm gonna give the Chevelle 396 custom a matte-like gold paint job with a silver and /or white racing stripe. Still not sure what to do with the Fairline.
Also, teaser for Sunday Showcase. I've had commitments the last two weeks so I couldn't do it.
And finally, I'm still looking for a white 620.