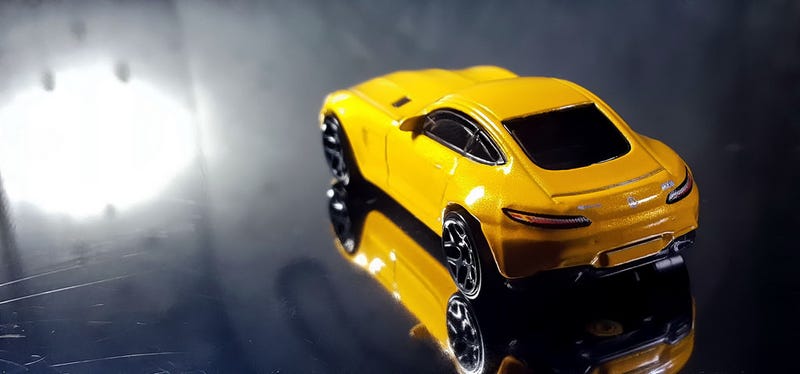 Just feeding the "mercedes fan" in me. :D
It suffers from some tampo issues... but aside from that, overall its a good cast. It doesn't have the 'big rear wheel syndrom', it doesn't sit too high, there's tampos on the front and back and there's rear view mirrors on the sides.

Comparing it to this one however.... the majorette comes out as being more detailed and accurate. But I like the wheels on the HW better.
thanks for viewing,
cheers!