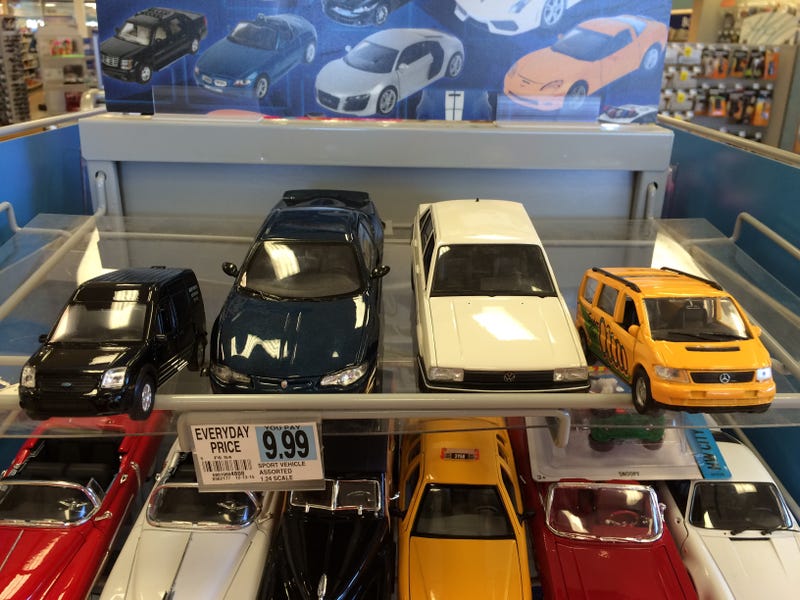 I can only get one!
I'm probably buying the Monte Carlo though, the Ford is meh, the V-Class has some tampo damage, and the Santana is missing both mirrors and has some scratches.
BTW y'all need to get to Rite-Aid this instant.
UPDATE: Ended up buying a Welly Fiat 500L taxi.