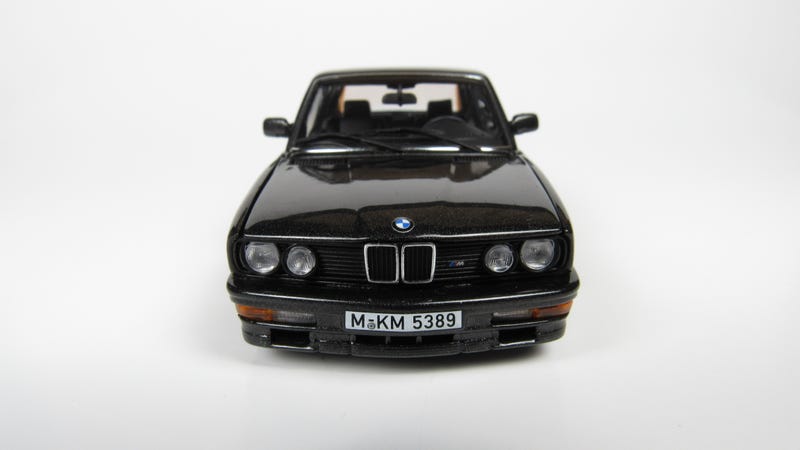 This is AutoArt's 1/43 scale E28 BMW M535i.
I don't listen to a tremendous amount of '80s music, but how can you not like Ozzy Osbourne's Crazy Train? Released in 1980, it's just barely Radcast eligible.
I bought this car around 6 or 7 years ago. It was one of my earlier 1/43 acquisitions and it definitely set the bar back then; to this day it remains one of my better 1/43 models for several reasons. First,as you can see, the casting is excellent and the detail is all there.
Second, this is one of the most solid feeling 1/43s I own. It's decently heavy and does not feel fragile. It feels like a brick. I'm sure if I wasn't careful those mirrors or wipers would pop off, but you don't feel that when you hold it. That's not something that's super important to me, but it's still pretty nice.
Third, it knows a trick!
Not only does the hood open, but that 3.5L I6 is wonderfully detailed! Really a great feature on this car...but that is not all.

Poseable wheels! They are not attached to the steering wheel, but still make for some nice photos.
All in all, this is a great piece.