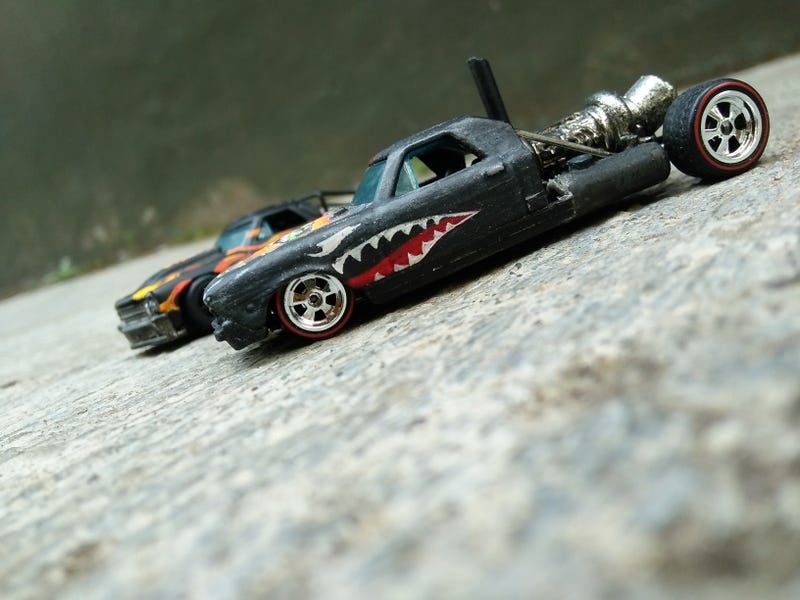 I don't always do commissioned works, but when I do, I... Erm..
So, anyways, these two were built for a pretty well-known collector. He asked me to do a Chevy Elcamino flatbed pickup. After I've finished it, he told me that it would look great as a service truck for a racecar. So, I said, how about another Elcamino? He said, go ahead. Do your worst..
One more satisfied customer. Priceless!!