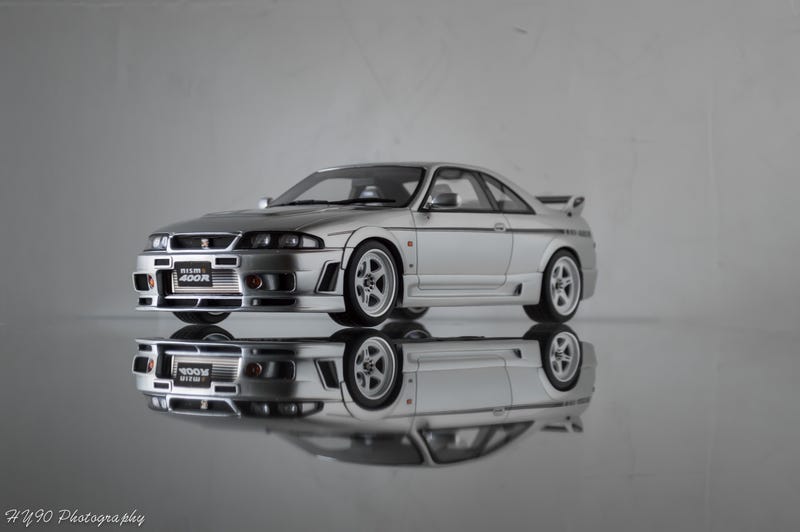 I have a deep profound love for the R33 gen GTRs. There's no denying that the R33 is one of, if not, the most underrated GTRs of recent years. Growing up, this has always been that one car I had a poster of on my wall...
Otto's take on this is absolutely astonishing.. I acquired this yesterday through a trade with a local, and my god.... I can begin to see why a few of you guys on here are getting into resin models rather than the traditional diecast ones.
Oh right.. and there's the Nismo V-Spec version in Matte black!
I also recently obtained the 'regular' (if you could even call it that) R33 by AutoArt, however, unexpected portions of the car broke off during shipping so I will try my best to fix it later on~