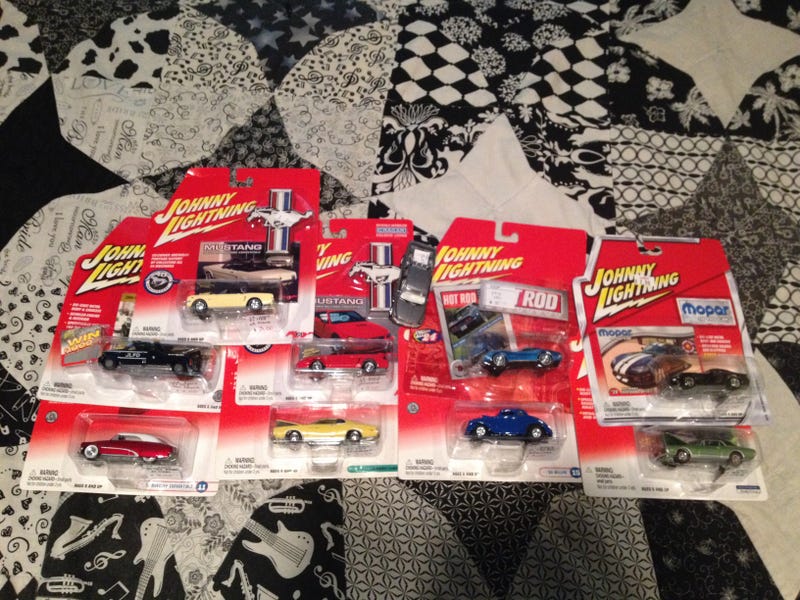 So I went to the antique mall with a budget of $18. I managed to find $31.50 worth of JL cars, majority of them $3. My mom bought me two $3 ones, so I ended up only paying about $10 over budget. My wife and I both agree, diecast car collecting is a lot cheaper than my previous hobby, :).
All the cars on the street are the new ones, :).
The Dodge Ram was the only loose car.
This corvette is perfect. It's my wife's favorite year and favorite color. And the casting has the same dimensions as my police 'vette, which is really neat, :).
The tow truck is a dualie, :D.
I'm really glad of the hawl, I got a wide variety across multiple years, which is amazing. Though I could only get all these cars if I agreed that I wouldn't spend much the next time I see a car I like, :). Totally worth it.