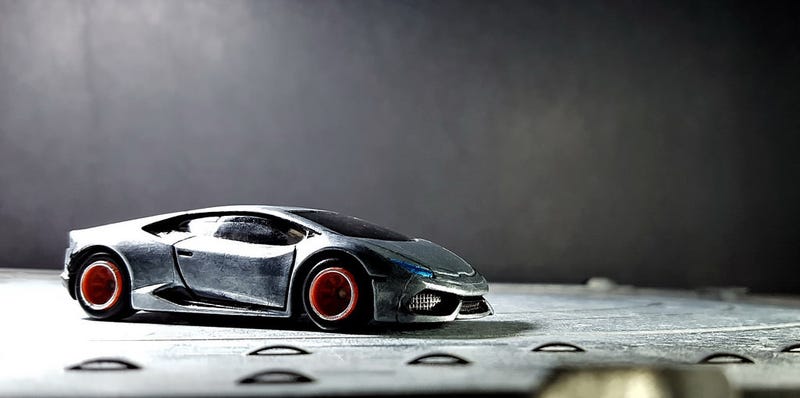 I wanted to try something different... like a 'rugged' look or something similar. The Huracan does have a nice shape .... it will do nicely for what I had in mind, which is to make it "look rough." So I stripped the car of its paint, swapped the wheels, and painted it all black with a laundry pen. But then it looked "too shiny"... so I took a fine grain sandpaper and sanded off some of that glossy black. Now, it looked a little odd, having gloss in some places and flat in some places.

And I wanted it to appear more rough, more 'menacing'... so I took the sandpaper and kept on sanding until the some of the metal beneath was visible. I didn't take everything off ...I left some black in the windows, at the back, at the sides, and the front grill areas.
The end result was great... I really like it. Now it really looks like a rough, weathered, and serious supercar ... very sinister looking too. Like a "blue eyed devil". :D :D

thanks for viewing
cheers!