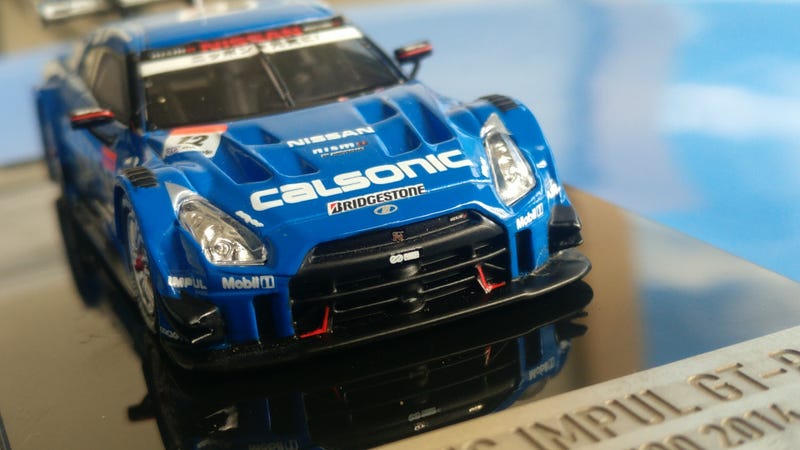 This is a 1:64 scale version of Calsonic Team Impul's 2014 SuperGT contender, under the GT500 class.
The car placed 8th in the standings, with one win on Fuji Speedway.
During the 2014 season, SuperGT saw a drastic change in rules to conform with "Class One" regulations, which will be eventually be implemented possibly by next year. "Class One" aims to unify the technical performance of both the Japanese SuperGT, and the German DTM, which may be implemented as soon as next year.
Changes from the previous season include the shift of engines from V8 to turbocharged inline-4 and aerodynamic changes like the use of "design line" aerodynamics (aero elements halfway down the door of a car), swan neck wings, door mufflers, and less aggressive fenders.
Bugzees64 has recreated the car in great details, almost at par with Kyosho's Beads line. It's incredibly accurate, from the aero, the decals... everything.
Sadly, aside from the Super GT season in 2009 recreated on 1/36 scale, and the 2014 season recreated in 1/64 scale, Bugzees seems to have stopped making diecast models.