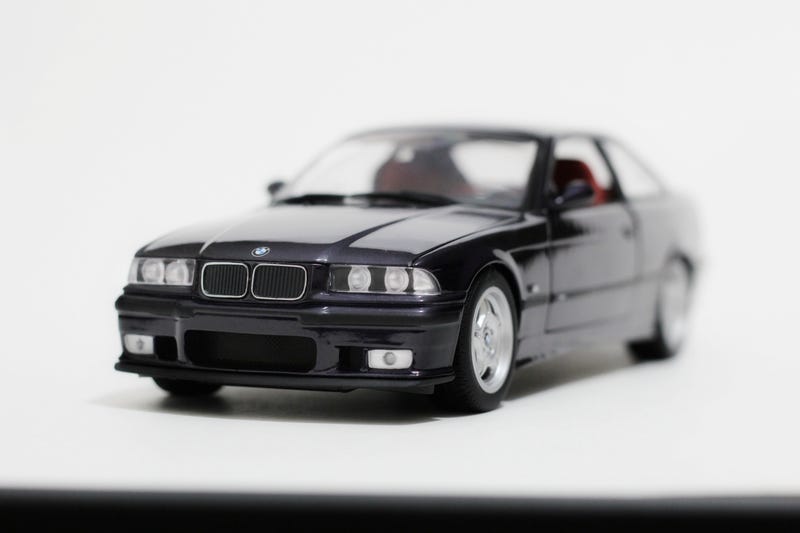 Techno Violet: because there is no other purple.
This car is the reason why I went with purple day for Friday. This is a UT Models E36 M3. Ottomobile had released an Estoril Blue and a Dakar Yellow version of the car in 1/18 scale, but this one has opening parts. This is the one I wanted.
It took me a while to find one of these M3's, but this one came through just before my move last year. This was actually the last car I bought at my old house. I took it out of the postage box it came in and right into the packing box with the other cars. I haven't had a chance to crack it open until now.
Like most UT's, this car is well proportioned and the interior details are off the chain. Nothing offsets purple like the red leather interior. Why is every car grey these days?! The fatal flaw with the model is the lack of brake calipers. Kind of hard to stop without them!
I literally just finished editing these; my wife and I took a little day trip to Charlotte so I'm a little behind today. Usually I have a lot to say about my cars, but I think this just about does it for today. One day left for LaLD Car Week 2018!