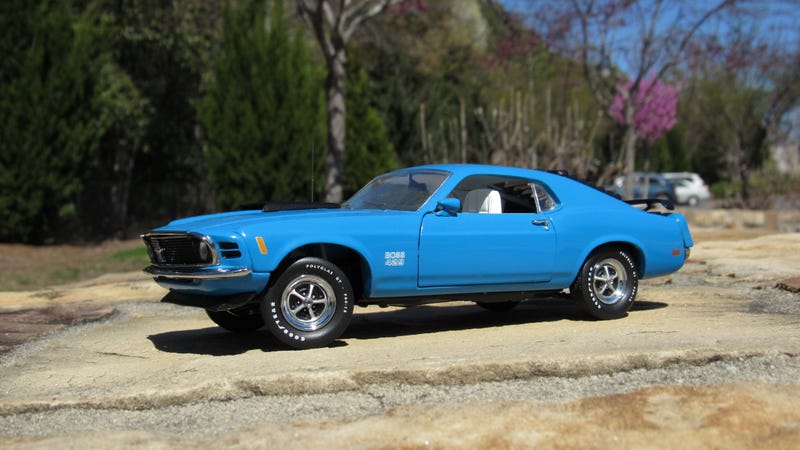 This is a 1970 Ford Mustang Boss 429 in glorious Grabber Blue with a white interior, recreated in 1/24 scale by a company we don't see much here at LaLD: The Franklin Mint.
This is another model that I've had for many years. I bought it at the brick-and-mortar Dad's Cats back when it was located in Hendersonville, NC. Back then, The Franklin Mint was the pinnacle of die-cast quality as far as I knew. While these cars are still much nicer than most other 1/24 models you can buy today, they've been eclipsed by high-end 1/18 models that have been released since it was made.
One advantage that this thing does still have over most modern large scale pieces, however, is that body AND base are die-cast. This is one heavy model and it feels very sturdy.