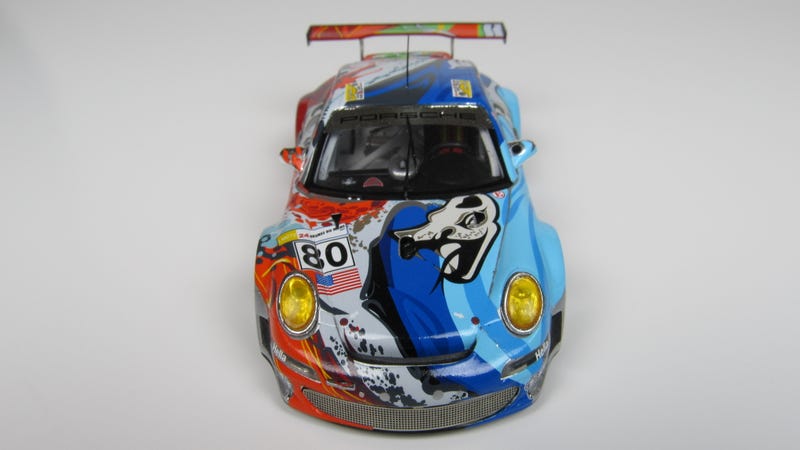 You want colors? I got your colors.
Why pick one color when you can pick them all? This is Spark's 1/43 replica of Flying Lizard Motorsport's 2007 24 Hours of Le Mans entry, a Porsche 911 RSR.
Not content to let BMW have all the fun, Flying Lizard commisioned art cars from Troy Lee Designs for a couple of its Le Mans runs. This one is probably the most colorful car in my collection so it was a no brainer for today.
The detail on this thing is truly incredible. How Spark managed to get the paint on like this is beyond me, but the results are truly spectacular. Look closely and you'll see bits of chrome mixed in with the colors.
Aside from the paint, the rest of the car is excellent as well, in typical Spark fashion. I especially appreciation how they do spoilers, with seperate metal (or at least metallic looking) pieces for the supports. And of course the sponsor decals are faithfully recreated. Absolutely amazing. I'm going to stop typing now.