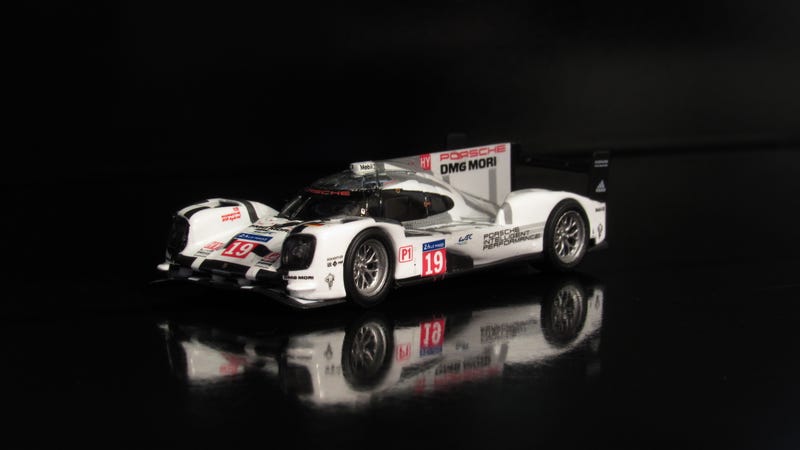 This is Spark's rendition of the 2015 24 Hours of Le Mans winning Porsche 919 Hybrid in 1/64 scale.
Yep, you read that right. This incredibly detailed car is a 1/64. Spark has been known for it's high end resin 1/43 and, to a lesser extent, 1/18 models, but they recently started dabbling in 1/64 and the results are truly special.
This is full stop one of the most detailed 1/64s that I owned, matched only by the handful of other 1/64 Sparks that I have. Of course, the racing livery affords more opportunity for small details than a road car's paint would. But even outside of that, this one is top notch.
The shape of the body, the spoiler and aero bits, the crispness of the details...it's all executed perfectly.
It even rolls very well! That's not a huge deal to me, but many collectors value that and a lot of high end 1/64 companies do not prioritize it.
So there you have it! If you like Le Mans racing and don't mind spending a little money on 1/64, you defintiely need to look into Spark.