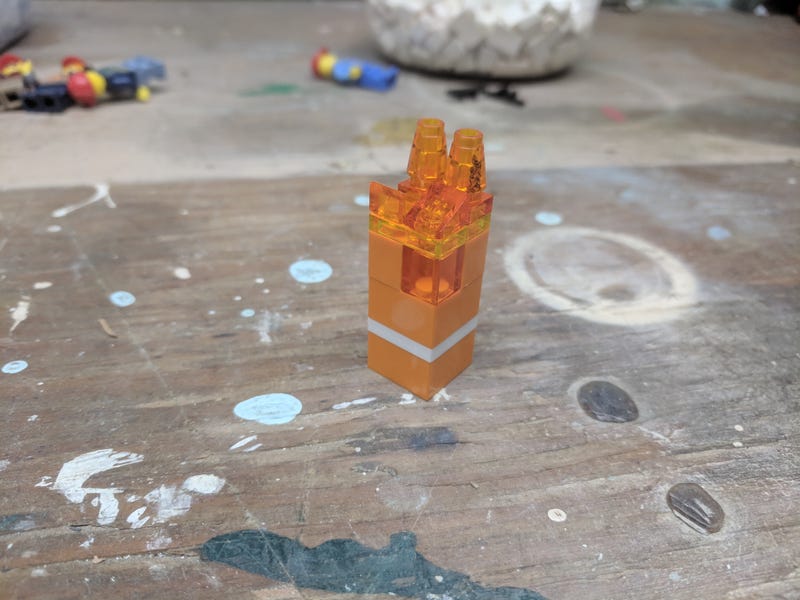 Last night after dinner, my daughter gave me this little group of Lego and said, "I made this for you Daddy! It's an engine!" She then asked me if I could build a race car around it.
Challenge accepted kiddo :)
I have some thoughts on modifications to make it cooler. Maybe we can do those together.
Update:
She wanted to make two additions: a helmeted guy, and a mail box. This thing really hauls the mail now! :)