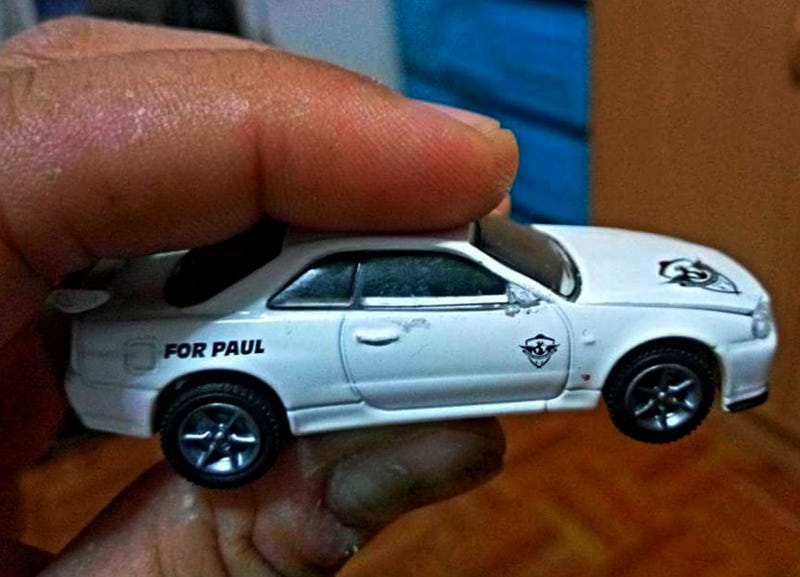 Please note the pictures are not mine, it came from a close friend of mine. Apparently the is casting plagued with issues, including paint rash/scratches...
...and paintchips on different parts. Here's a shot on the front grille, notice the part between the GTR logo and the hood:
And another one on the bumper:
Apparently, this was not a one-off; he sent a lot of pictures to GreenLight Collectibles, not only from him but other collectors, and this was their answer:
...and afterwards he was blocked from the page.
I interviewed one of the local distributors in our country, and apparently, there are "multiple quality control issues" on their stocks, i.e. "headlights that are not properly inserted on the casting itself" and the usual tampo/paint issues. They are trying to coordinate with GL regarding the issue.
Update: here's a pic from the distributor I was mentioning earlier:

Update 2:
Heres the full convo
At this point, he knew he was blocked when he tried to send the reply:
The page is also unviewable through his profile.