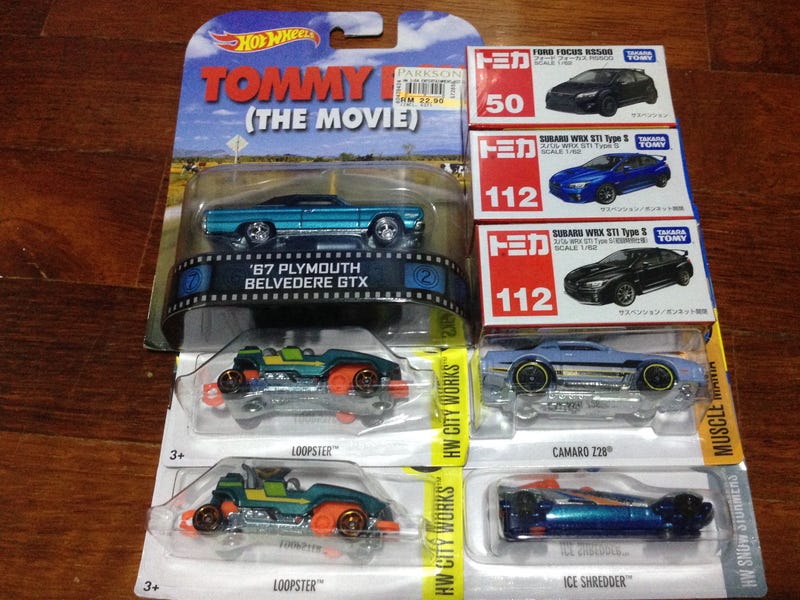 And what better day to post it than Boxing Day? Bought on Christmas Day itself due to just about everyone here celebrating Christmas by going out instead of having any family celebrations.
Since the store I visited had a shortage of licensed new stock unlike the Tesco Sanjay visited, I decided to get some 2016 Loopsters instead. I would have gotten some more as spares or perhaps for trades, but then I found these:
Not exactly your usual finds in bookstores, so I had to take them home. Toy cars, history and politics? Well, I never claimed that my mind was a normal one...
Bonus pictures:
That doesn't look like a Camaro to me...
I have a feeling that the lower price tag won't be the one scanned.