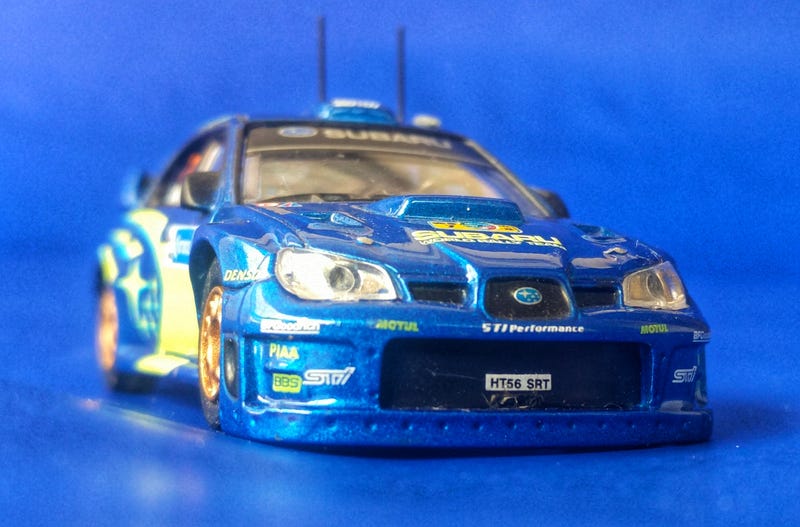 This is a 1/64 Subaru Impreza WRC, made by CMS rally. This is the same car Petter Solberg rode on Rally Mexico, 2007. Sadly, the car retired on the actual race.
CMS is a toy company specializing in diecast 1/64 cars modeled after WRC contenders. Sadly, the company seems to be defunct now.
It would've been nice if they continued producing excellent diecast cars, today's WRC cars would be a joy to see in 1/64!
This model is brilliantly detailed. If you look closely, even the spare tire inside the car was recreated.
Thanks for looking!