According to their website, AutoArt is planning to release a 1:18 scale Bugatti EB110. No word on the exact date yet, but start saving your pennies as soon as you can.
Pricing is expected to be at $220. I just want to apologize to t_s in advance for spending more of his money for him!
To say the details are incredible would be an understatement. It certainly puts my $30 Bburago to shame, French racing blue or not!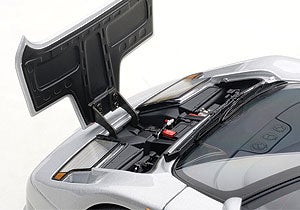 Veyron Shmay-ron, when I hit the lottery this is the Bugatti I'd add to my stable.
I grew up idolizing 90's supercars, and the EB110 was high up on the list. I can hear that turboed V12 now.
Photo credits: AutoArt