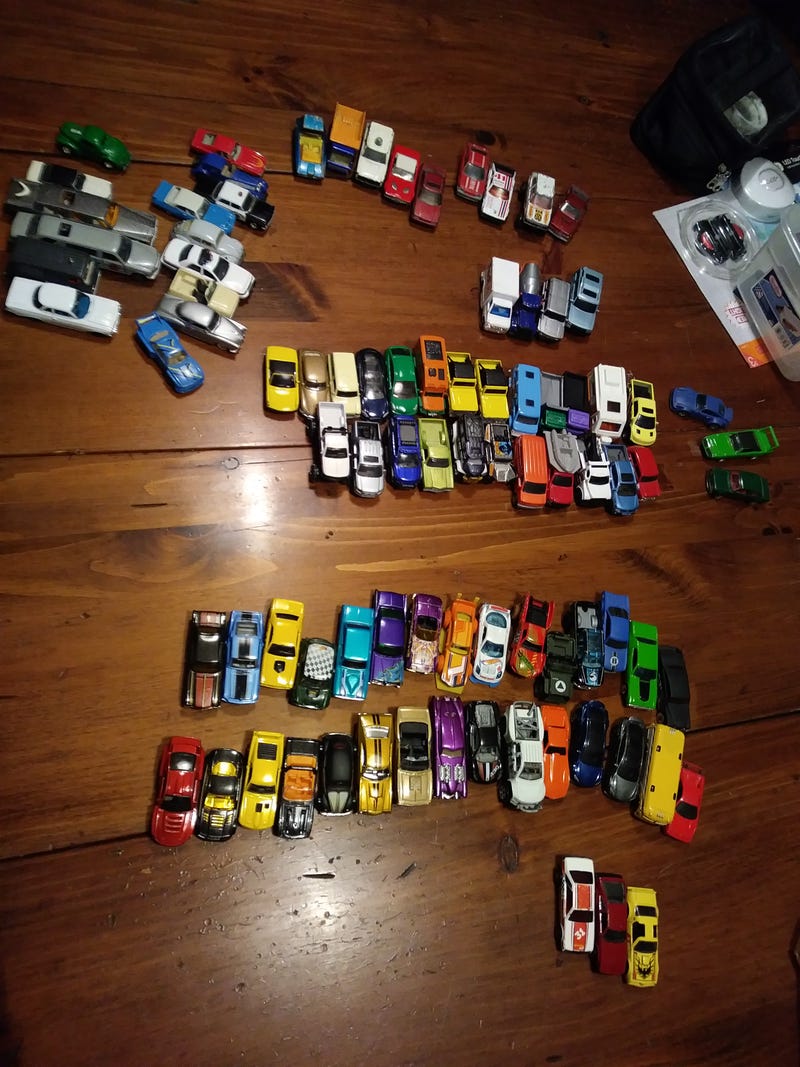 I'm currently sorting and culling my collection a bit, and will be doing a selloff/trade post (hopefully) in the next week. I also might be selling off some of my customs. So if tjere was something i posted that you really want to own i will be open to offers of money or trades.
TRADE WANT LIST(actual trade post might have more as i think of them):
Matchbox:
none
Hot Wheels: 
-'70 Toyota Celica(green only)
-'59 chevy sedan delivery (without wheels is fine)
-Johnny Lightning: 
-"Project in Progress" 1950 Chevy Suburban
-"Project in Progress" 1955 Chrysler C-300.
-Boogie Vans.
Other:
-Revell lowriders
-Jesse James '57 chevy wagon.
-drag slicks and skinny front wheels for gassers.
-Hearses
-True 1/64 Semis, Semi trailers, & other large trucks
-Tow Trucks/Wreckers/Flatbeds
-Whatever else catches my eye. This tends to be cars & trucks from the 40s & 50s, JDM cars from the 90s and earlier, wagons from anytime, campers & camper trailers, tow trucks, semis & other big trucks.
Not much for exotics, muscle cars, or sports cars.