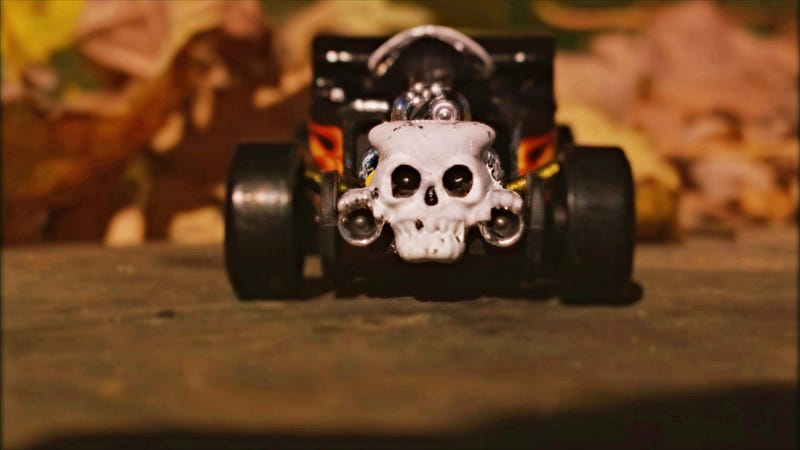 Hello everybody! I finally took some pictures of my custom Bone Shaker for the customs exposition! Here it is:
The original paint scheme was very very cool so I kept it. I did however chop the body in front of the cab and swapped a different engine, exhaust, and wheels in.
After the big parts were on I just detailed it.
And there you have it! A very fitting custom for Halloween!
HERE is a link to what exactly I did with it!