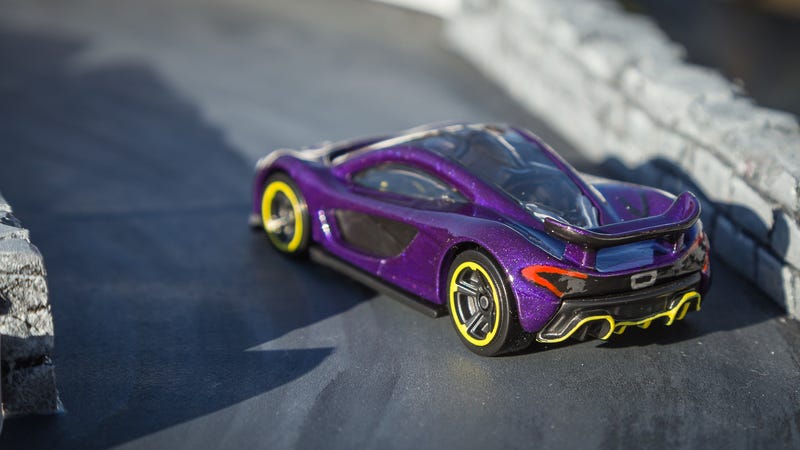 Yesterday I and 13 showed you what Kyosho can do (pretty impressive cars, no?) Today I'll show you what I can do. Well, with a Hot Wheels, at least!

I was hoping to use some nice wheels with some rubber tires, but nothing I had worked with the staggered setup. That large rear wheel syndrome is problematic. Anyway, I grabbed these off the new Carrera GT in matte black.
This is my most recent custom P1. Enjoy!
And for future searchers, here's my Kyosho post: