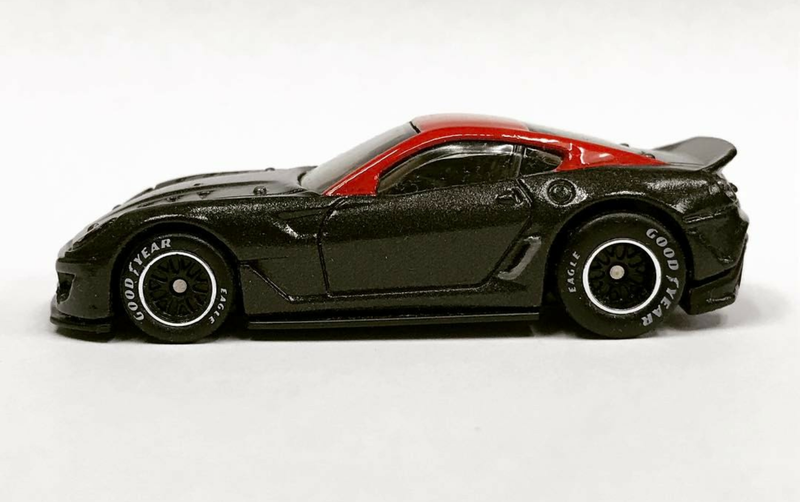 I just finished and sent this Ferrari 599XX to its new owner (@evomodello on IG), and he took much better photos than I would be able to, so here are a few angles.
It's a regular 599XX with a twist: I chopped off the winglets, gave it a reversed livery, and threw on some wheels kindly donated by the Gran Turismo Ford GT.
I'm really happy with how this one came together, and the new owner is very happy as well, so a success all around!
PS: Bonus future-Gulf Porsche 917K WIP!