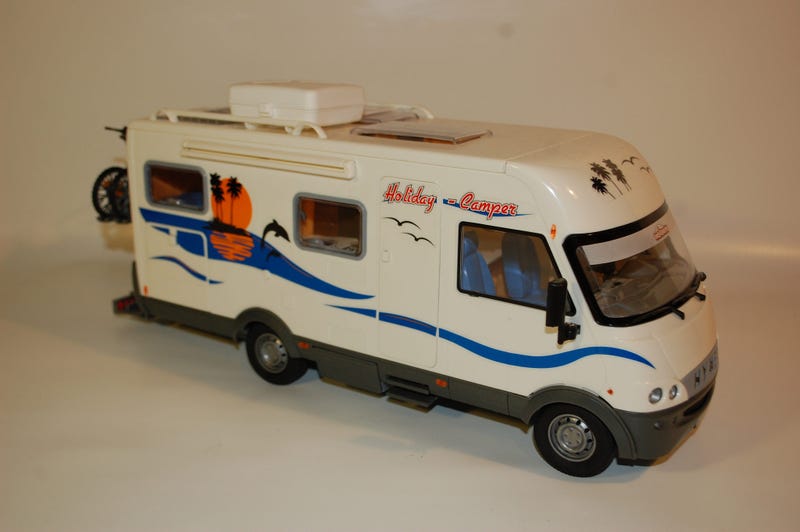 While this is a toy rather than a diecast, this seemed like it would still be a good fit here. This the the 1/18 scale Dikie Holiday Camper, though it also has Majorette labels on the camper itself.
The truck is pretty nicely built, with good detailing, and lots of accesories(the scooter isn't part of it, I just had one that fit there). However, what really sets it apart is the amount of openable/movable/etc. things on it.
The rear racks fold up and the ladder folds down, every door & window opens, and that is just the start.The slide-out rack in that rear storage compartment contains several pieces...
Two folding chairs, a folding table and an awning. And the stairs fold out for easier access to the interior.
Speaking of the interior, the detailing continues in here. The bathroom door slides open, and the closet door opens. And both front seats swivel too.

All in all it is a really fun piece, and runs about $30 through walmart and a couple other online places.