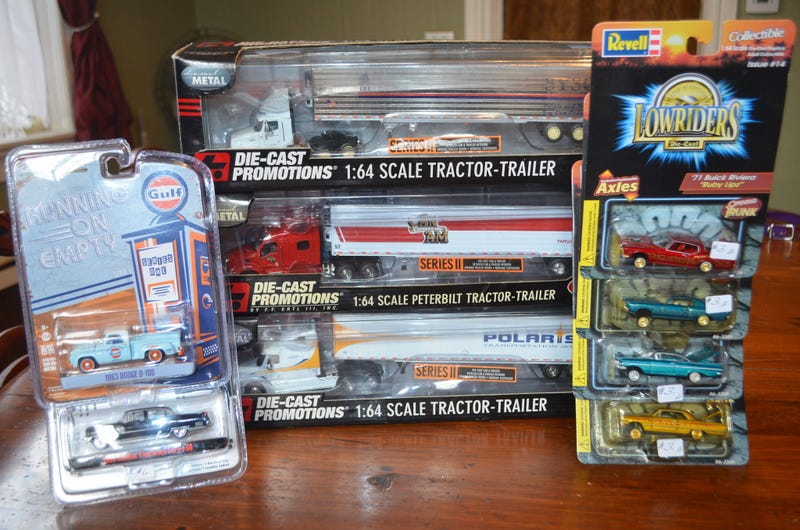 A local diecast store was having a 25% off sale today. Between the sale and some digging in the discount room I was able to get this pile of casts for only $100.
DCP truck are amazingly detailed, and these are no exception. They are Series II trucks, so the hoods don't open, but that doesn't keep them from being awesome. These trucks were on in the discount area on top of being 25% off, so I paid less than half what they usually go for.
I am a fan of these Revell loweriders, but I don't have many because they run $10-$15 each on ebay. These were way more my speed.
The front & rear suspension on these is posable at two levels, so you can get cool poses like real lowriders.
And lastly I picked up a couple cool Greenlights.
I am super jazzed. There is a diecast show tomorrow. but now I'm not even sure I'm going to go after having scored so big today.