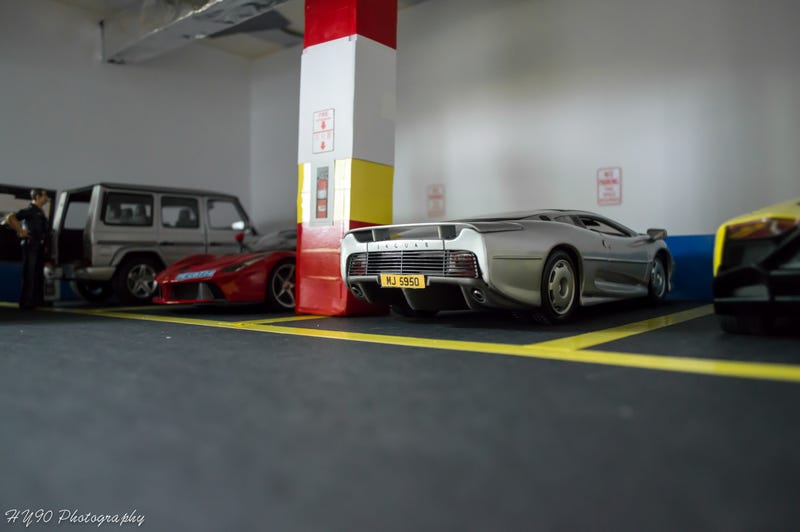 A week ago, I was contemplating on what I should do for a quick summer project. Then a 1/18 diorama garage appeared before me on pinterest.. So of course I had to give it a try.

There are still a few small things to add, but here are two pictures of what I have so far.

Cheer LaLD! You guys got me addicted with all these 1/64 dioramas.