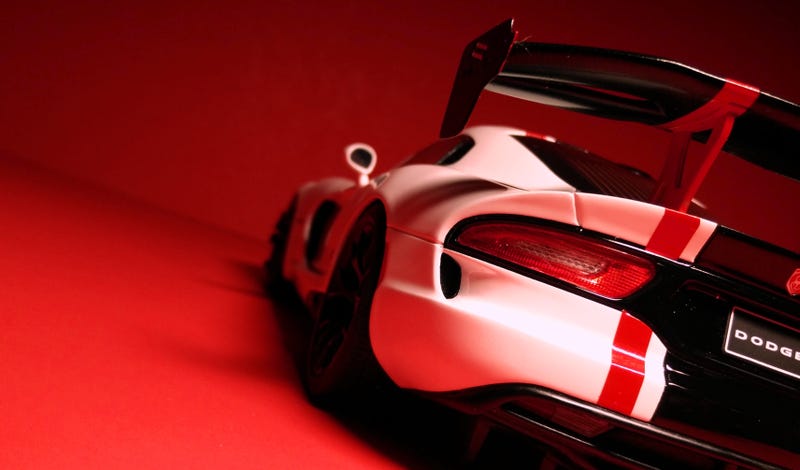 There was a little discussion on this model a while back. I don't think anyone else has bit the bullet on this piece, so I volunteered to be the guinea pig.
Actually that's just an excuse because I've been wanting this one since it was announced. With the messy year that GT Spirit has been having, from the inexplicable price hike to their abysmal choices of new models, it took me a while to lift my short-lived boycott and buckle down and order one for myself. The cheapest example I could find was from my favorite German retailer where, for 90 Euros, it was a pretty fair deal compared to the stateside dealers who are forced by the manufacturer to charge $139.
Somewhere out there, I know 13 is proud of me.
If you want a model that is practically dripping with shelf presence, then this is it. Get one and use it as a centerpiece for your bathroom or something - no one's going to fault you for doing so because this thing is mean.
However, it's become trendy these days to pick apart every little flaw in a model, and this Viper crumbles under such scrutiny.

Cost-cutting is a recurring theme throughout this model, clearly suggesting that the inflation money is going straight to the pockets of the CEOs. A lot of folks won't be happy with that massive, solid front grille - compensated somewhat by the mesh grilles on the hood. This GT Spirit ditches the photo-etched badges in favor of decals and forgoes the plastic side indicators for paint. The carbon fiber on the wing doesn't shimmer the way I've seen it done on their past models - this is usually one of the areas they excel at. The brake discs are done a la Minichamps - flat circles with printed black dots.
The photos here are more for artistic rather than informative purposes, so you'll have to take my word for it. When examined in detail, this is clearly not up to par with the rest of GT Spirit's portfolio. Despite the complaints, the ACR is still a sick, sick car. Bottom line: should that deter you from getting this model if you're a fan of the car? Absolutely not.