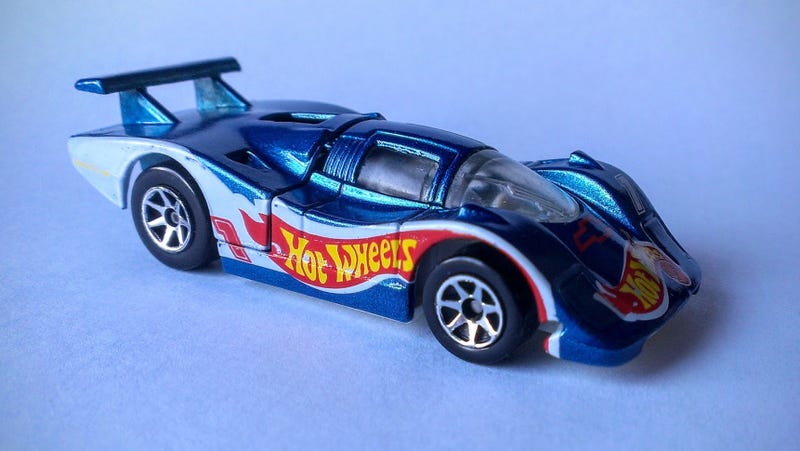 Welcome back to Fantasy Friday, where I try to convince you why a fantasy casting is worth your attention, and maybe adding to your collection. As with the previous installment, the reasoning on this week's model is simple: because racecar.
The Solaire CX-4 is a Larry Wood casting that debuted in 1984. It was slightly retooled in 1989 to open up the back wing. This particular example appears to be from 1995. I recently acquired it in an eBay hawl with a lot of other HW livery cars.
According to the HW wiki, the casting is loosely based on the Aston Martin/Nimrod NRA/C2 Group C GT racer which raced in the early 80's.
This example, although loose is basically mint.
It does suffer from an unfortunate tampo smear, but such is life. This picture also shows the somewhat inexplicable bowtie featured on this deco. I have no real explanation for why somebody thought it needed to be Chevy branded.
And last, a shot of that sweet sweet V12.
Although we haven't seen a release since 2009, this casting has been released often, so examples are not hard to find, should you be inclined to pick one up (which you should). I think it would make a great Redline model.