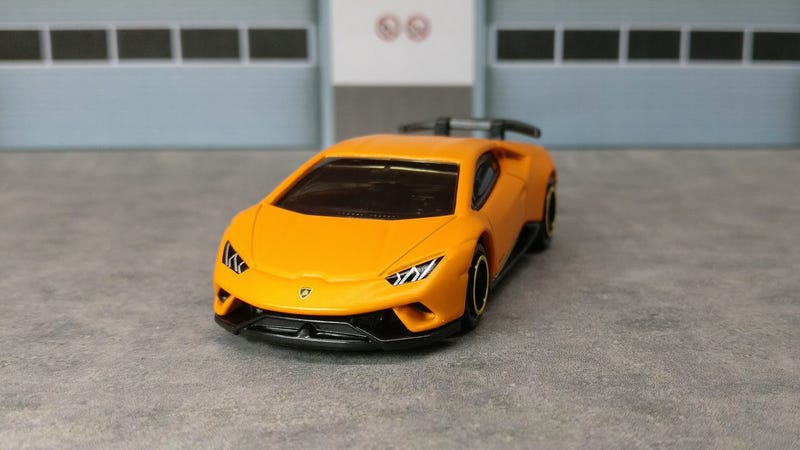 Just another high performance iteration of a brilliant all round supercar, the performante is a faster and lighter version of the Huracan. The engine is the same 5.2L V10 found in the regular car but makes more power courtesy of a few tweaks here and there. 631 BHP to be exact. Its party trick however is ALA aka Aerodinamica Lamborghini Attiva which blesses it with front splitter and a prominent rear wing to create as much as 770 pounds of downforce at 193 mph, greatly increasing high-speed grip. Overall a brilliant car which is both fast and beautiful to look at.
The model of the very same car which I am featuring today is a part of Tomica's 2018 releases. The casting, the paint job and detailing all are excellent as you would expect from a Tomica (wheels kill the deal but it's something which can be fixed with a wheelswap)

Alright thanks for looking guys! Cheers!