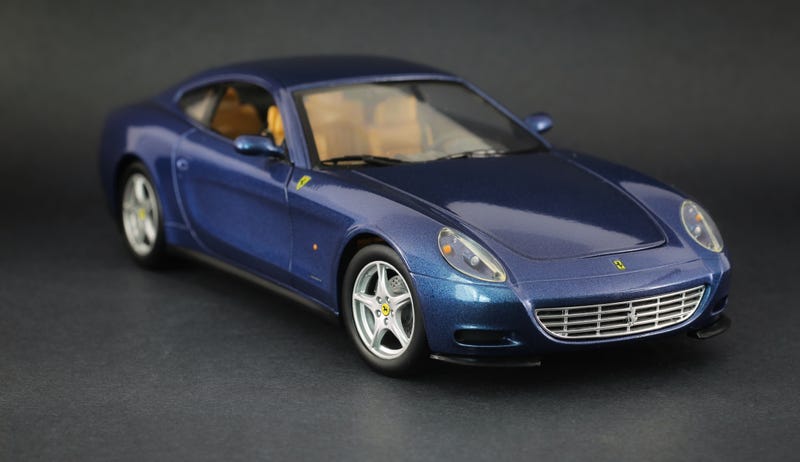 Here's a cheap ebay score from a couple weeks ago: the Hot Wheels Ferrari 612 Scaglietti. A handsome car, but certainly not a head turner even by Ferrari's standards. It's one of those Ferrari's that looks wayyyyy better in any color but red.
We've seen reviews of both the Foundation level (this one) and the Super Elite model here on LaLD before, so I won't get too in depth here.

Most car nerds know how great the 612 is. Ferrari replaced their outgoing 456 GT with this car, following the same formula: V12 up front, 2+2 seating, grand tourer comfort. It was also one of the last cars Ferrari offered with a 6-speed manual gearbox. Only 199 of the 3,025 612's made had the coveted 3 pedal setup, however. It would also be the last modern Ferrari to wear the trademark double-circle taillgiht design until the GTC4Lusso debuted in 2016
This was one of those deals I happily stumbled upon through evil-Bay's recommended listings. Asides from missing its box, this Scag had a broken hood. Nothing too serious except that it can come off the car completely, although it can still be propped open for display and is sits shut just fine. The model could also benefit from a deep cleaning and detail, but today is not that day...
All this neo-classic Ferrari for $16!