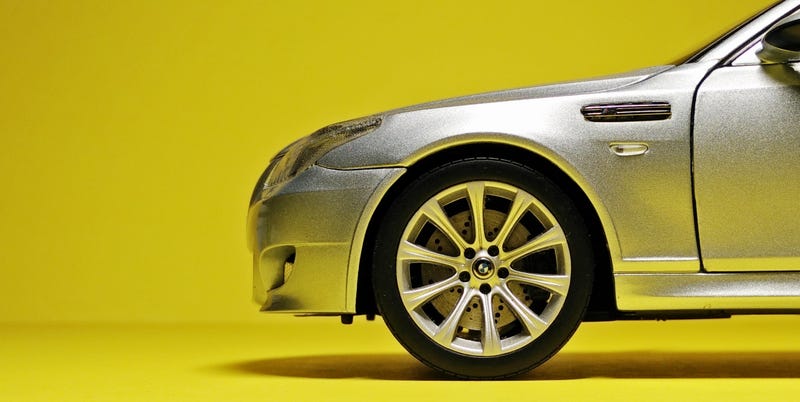 If things go as I predict they will, this won't be the only E60 M5 to grace LaLD on this glorious Thursday. We might even have a trio, depending on whether Scott did his homework or not. (apparently he did NOT)
Mine's a different color than the other two on LaLD though, hence it deserves more stars. Plus, this is the best color for any ///M-car.
Presented here in Silverstone is Kyosho's model of Bangle-butt M5. As far as the design is concerned, I don't mind the butt so much, but the car could use a new nose that's for sure. Overall quality and fit-and-finish leaves a lot more to be desired, particularly since this Kyosho goes for more than others of similar age. You know I'm never picky with my models, but this one screams salvage/reclamation project with all of its panel misalignments.