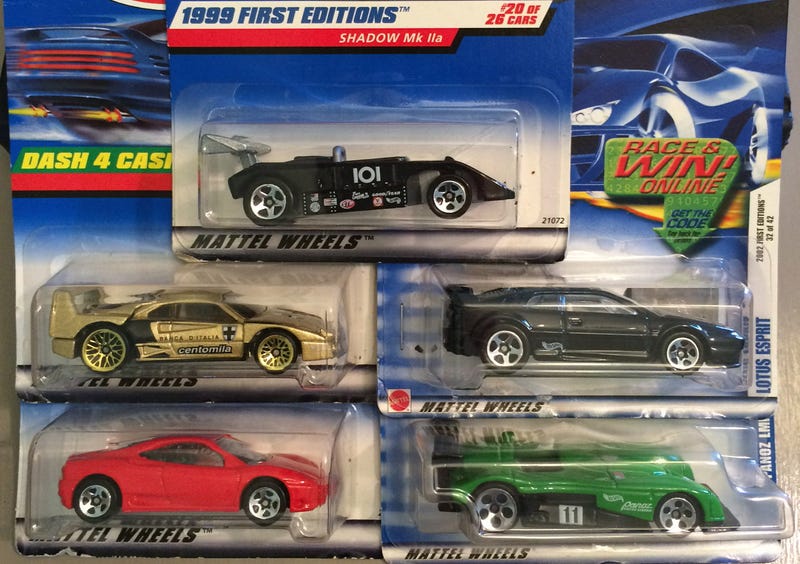 Shadow Mk IIa, opening F-40 in an interesting livery, clean black Lotus Esprit, first edition Ferarri F-360 Modena, and a pretty green and black Panoz.
I just saw an identical Esprit at Cars & Coffee this morning, so I couldn't pass it up. The Ferrari's are no-brainers, and the race cars are pretty cool.
5 cars for $2.
The next cars was $2 by itself from another seller. Worth it though!