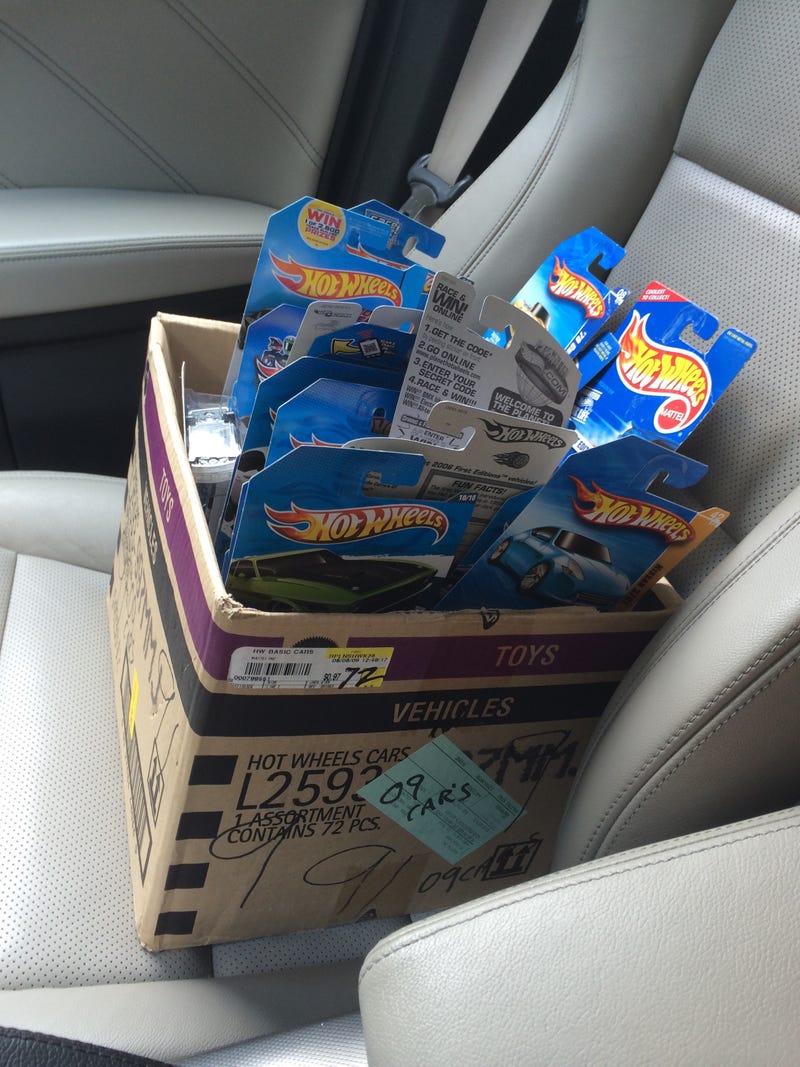 Ok, I admit I went overboard today. Before you judge me, hear me out... Hot Wheels were 2-for-$1 today at the flea market! So I bought a bunch for me and a ton more to trade!
Here are my keepers:
68 Hemi Barracuda, Ford Galaxie, Buick GSX, Pontiac Bonnevile, 68 Dodge Dart, and a Chevy Nomad
Next we have a realistically painted Stingray concept to replace a funky blue one I was going to replace, an old Zender Fact 4, and two Ford GT LM's one of which I will probably trade...
Then I found a Triumph TR6, and two Mini's
I grabbed two alternates of cars I already have, a black V8 Vantage and a white e90 M3. I've got them already in silver and Laguna Seca Blue, respectively. I might trade these, but I might also kept them. Then I grabbed a targa 308 to compliment my silver 308 coupe that I already had. Lastly, I've added a Reventon to my Lambo collection.
For my JDM collection I've added a Skyline, an S2000, a 370Z, AE-86 Corolla, and a new Falken Supra to replace the one I traded to IDDavo
I scored a Ford Falcon racer, and for my American collection a Charger SRT8, the Camaro concept car, and a blue and white striped Viper to replace an orange one I had got before.
My mustang collection grew by quite a bit. I found a Boss 351, a Nitto Fox body, the '04 concept car, a 2010 GT, and a 2010 GT500 Supersnake
More classic muscle cars! A 69 GTO, Dixie Challenger, a drop top Chevelle, Ford Fairline, and a '69 Firebird. I had also found a PLUM CRAZY 71 Challenger, but my mother in-law actually asked if she could have it. Her brother owned own when she was growing up and she wanted to send it to him. I'm not going to say no to that!
Seriously, I need to scale it back! No more trips to the flea market for a while!!