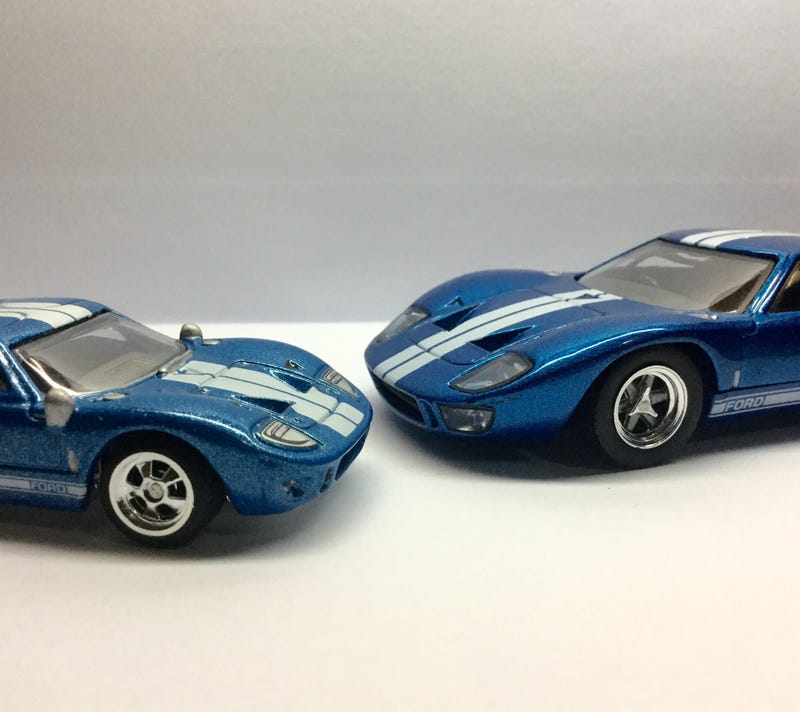 Ford Friday (not sure if this is a thing) goes to Hollywood and visits the fifth installment of the F&F Franchise. Here are two versions (1:64 by Hotwheels and 1:43 from Greenlight) of the GT-40 from the train scene at the movie's start.
This GL car is very good. The color is lovely, the stripes are correctly tampo'ed on, and the headlights, fog lights and taillights were plastic pieces instead of painted metal. Best of all, I got this for less than the retail price! One nit to pick is that the rear tires are rubbing on the fender.
HW's version is not as stellar as GL. Granted, it is cheaper and smaller. But it could have been, at least, painted in the right shade of blue. This particular car was wheelswapped and detailed.
Thanks for looking!