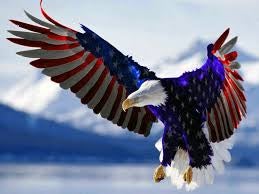 WOO AMERICA WOOOOOOOOOO PATRIOTISM WOOO FORD WOOOO!!!

The 24 Hours of LeMans is tomorrow, June 18th. You know what is also on June 18th? The 50th anniversary of the 1966 24 Hours, where, after failing to purchase them, Ford said "screw you, Ferrari" and beat them for the first time of a four-year win streak at the legendary race. So what other way to commemorate this monumentous occasion in American racing then with the very car that defeated Ferrari repeatedly? Ladies and Gentlemen, presenting the HW Ford GT40.
This casting is from the 1999 line. I got it as a Christmas present from my parents a number of years ago.
I'm not exactly sure which Mk. it is. It's a nice casting, though.
Now, time for a photodump of the car that truly embodies American racing at its finest.
Engine detail is pretty good.
With a more modern LeMans racer from a rival company.
Another 1/24th test shot.
That's all for today.