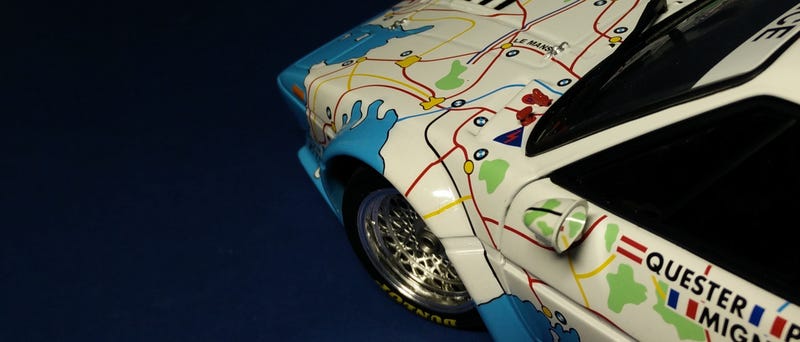 But it's not the car that's French!
This is the Minichamps BMW M1 Procar, and the livery is a gigantic map of France plastered onto the car. The BMW logos denote the locations of BMW dealerships in the country. Whoever thought of this concept is an absolute genius.
For $75 shipped, this model was a steal, and it's not one that's easy to find either. I didn't know about the livery until I came across the listing; thought about it for a while (surprised it even lasted long enough), then pulled the trigger. It's completely worth it regardless of rarity or value because you won't find a cooler livery than this one. Detail level is basic as expected for Minichamps, but the tampo quality here is pretty good, with no peeling anywhere - very nice for a model of its age. After all, the last thing you want is for your map to be missing a chunk of land.