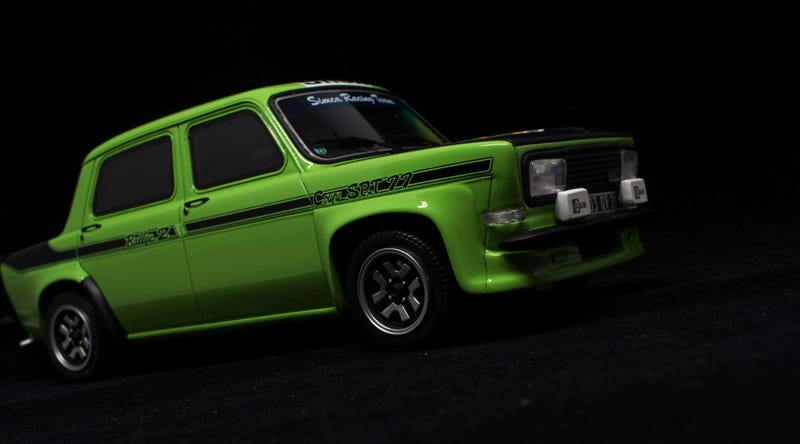 It's about time I get a 1/18 out of it's box. One I really was glad Otto released this year. A Simca 1000 Rallye 2 with SRT 77 kit. In green. My favorite color for these.
And SRT is for the Simca Racing Team, an organization I've talked about before. As I have about 1000s and all it's derivatives in other posts.
The SRT kit consisted just of a bodykit: widened fenders, a front and rear spoiler and that vinyl on it's sides. The black matte frunk was to prevent glare and reflections of the sun but that was some sort of standard issue on a Rallye. I've seen 'm without but most of 'm got that.
The 77 part in the name isn't for the horsepower: a standard Rallye 2 came with 86hp from the factory. I suppose it's the year SRT came up with it but that's just a wild guess.
This one definitely is one of my all-time heroes. And Otto did a great job in recreating it in 1/18.
It's sold out at Otto's but I'm sure it can be found online. And you should find one. Definitely.
And it's surprising how well it let's you play with lighting. It is a breadbox. But it has bends and bumps.
C'est ça, bon Week-End!