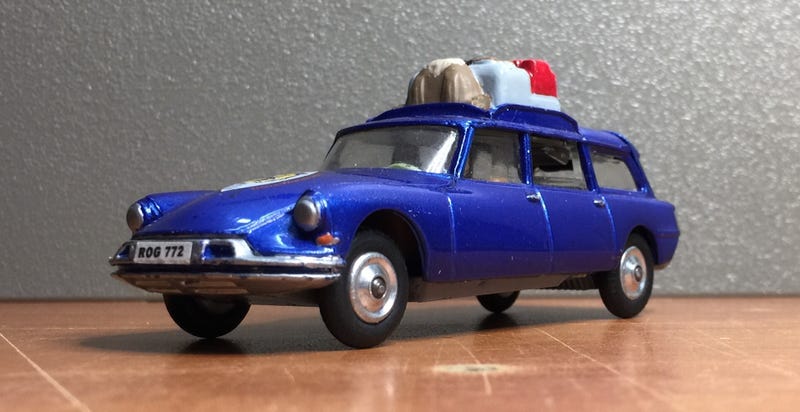 Nice old cast from Corgi. Almost certainly a custom but not one of mine. Saw this recently and just liked the look of it. Picked it up to have a closer look and when I saw the split folding tailgate I thought I'd have to have it. Then I noticed its other added feature. Not quite as cool as the windscreen wipers on the pullman but still cool enough to make me want it.
There is just one paint chip on the passengers side front door but other than that it displays well.
The paint details are pretty well done and to my eyes look better in person than on screen.
Upper tailgate up.
Now with both tailgates open.
View to the load area. Shame about those seats taking up space. With those seats out of the way you could carry full length Baguettes and so much more Camembert. If only there was a way to fold them flat...
Magnifique!
The seats are folded by rotating the small cog near the rear wheel. The seat base flips a full 180 degrees while the seat back flips forward around 100 degrees. Below is a short clip showing the seats folding as well as suspension working.
Happy weekend everyone!