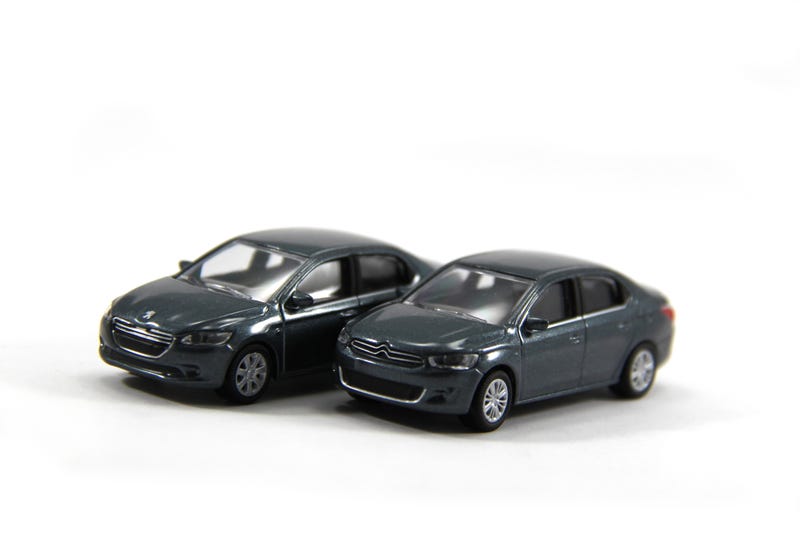 Usually when an automaker releases a model they aim for it to accomplish something new. Something improved, possibly even something unexpected. Volvo's 90 Series; Alfa's Giulia, Jaguar's XE—all of these cars released in the past year have served to advance their respective brands immensely through unprecedented style, technology, and design.

However, what if a company didn't care if its models pushed the envelope? What if a company intended to make a car that didn't accomplish anything new at all, whether for the brand or for the market? Mitsubishi is a key example of that in the U.S. market where it constantly dumps its milquetoast subcompacts with very little merit besides price, but elsewhere in the world this is the norm.

The cars that fall under this mediocrity are the so-called "developing market" vehicles sold in the Third World (and even the former Second World). These cars aren't intended to be sold to the average Western consumer like you or me. These cars are meant for the first-time car buyer, often of a lower economic status, who is looking for just a car.
A car that accomplishes something beyond being a scooter or an ancient Toyota/Lada/Volkswagen. A modern, safe, reliable, but otherwise ordinary car. That is what these two PSA cars stand for. Nothing new or advanced, simply stodgy but dependable transportation. Citroen's C-Elysée and Peugeot's 301.
Old C-Elysée's were nothing more than heavily facelifted ZX's from the '90s that had been brought, kicking and screaming, into the 21st century. Heavily dated by their demise in 2012, the original C-Elysée was the epitome of a developing-market vehicle and was the work of PSA's joint venture with Dongfeng Automotive in China.

To replace this fossil, PSA went in by themselves and created a new three-box sedan based on their PF1 architecture, first seen on the 206 but used today in the DS3. So not that new, but not a ZX either. Quality and engineering certainly weren't built up to the par of Western PSA cars, but neither was it expected to be as long as it didn't seem dated against its competitors like the Dacia Logan or Chinese compacts of the same sector.
Besides, these were French cars that French people wouldn't even see as in France as the considerably more sophisticated 308 and DS4 fill the same role in PSA's homeland. Plus, it makes for an excellent rental car in the same vein as the old Chevy Captiva.

What do I think of these two? I have nothing against either as they make no pretense as to what they should be, they are just two inexpensive saloons. Yes they'd be better as hatchbacks, but with the Third World fascination with three-box designs I think they're fine just as they are while offering the most consumer appeal to developing markets.
I like the 301's mini 508 lines more than the C-Elsyée's awkward design cribbed from the C4, but that's just nitpicking as the cars are identical everywhere else. I suppose PSA is banking on buyers not noticing, but that is practically asking the impossible if you even so much as barely know what a steering wheel looks like.
Interestingly, these two three-inch models are made and sold by Norev alongside the miniatures of more prestigious PSA machines, but nevertheless I love having these two inexpensive oddities amongst my GTi's and DS's!
Anyways, Vive la Chine, and Happy French Friday! Have a brilliant three day weekend, and I'll see you around LaLD!