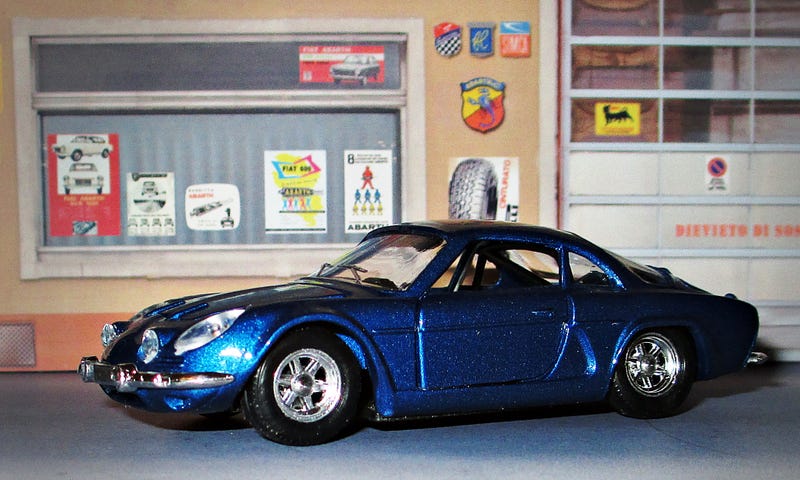 This model is making its second appearance here - or at least, one exactly like it has been shown before here.
In fact, this one came to me via the author of said post in an iHWEP - together with the background diorama. I think the story of the A110 had been covered here enough time, no need for me to add anything. Except that I totally agree with those who call it one of the best looking sports cars ever. For me, it's up there with the Lamborghini Miura, Monteverdi Hai and the Porsche 911. All cars that fueled my childhood dreams.
But there is one thing where I disagree with jobjoris - he often points out the relatively low quality of the Solido models. True - today. But these are older castings, dating back to the 70s and 80s. And back then, they were about as good as it got.
And I guess I still look at them the same way - through the eyes of a child of the 70s. Just compare it to another contemporary French model - the Norev Alpine A310:
Quite apart from the very obvious lack of detail - just look at the wind screen - it doesn't even fit properly into its aperture. And it came like that from new. Back then, you definitely wanted the Solido - even if your pocket money only stretched to the Norev. Well, that's all for today. Once again many thanks to jobjoris for a well though out parcel.
On Sunday, I'll have a Le Mans contender - naturally. Well, not naturally aspirated...