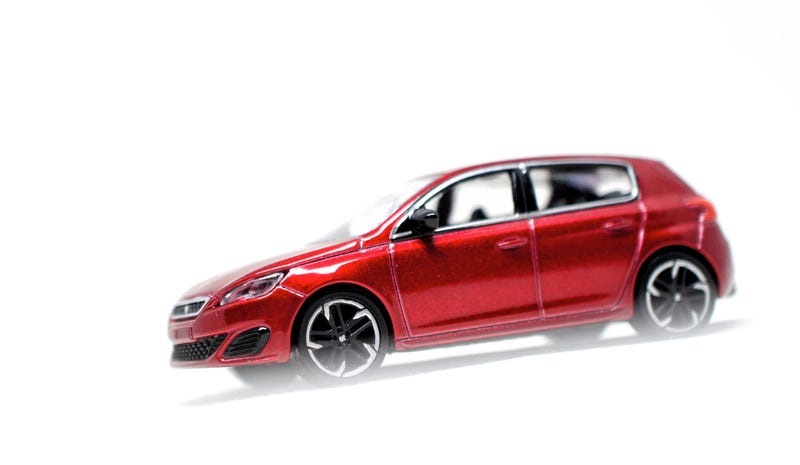 I know, I missed French Friday last week. Sorry. Then again, I added a 'Murica Monday so... And it's not often I miss it. So...
Here's a Peugeot. A 308 GTI. And Peugeot really built a name for itself in the past with the 205 GTI yet everyone complains Peugeot hasn't made a proper GTI after that same 205. And another French company has been admired for getting so many brilliant FWD chassis to compensate.
I don't think there's a car magazine/website/tv show that keeps claiming it so I tend to agree. I still haven't tried a 308 GTI though. Or any 308 for that matter.
Not even sure on it's looks. It's a bit, well, "mainstream"? Could be a Hyundai. Or a Dacia. Well, maybe not a Dacia but you get what I mean. It's just an opinion though. It's definitely not ugly, just not for me.
Nor will it be able to take on the premium market dominated by Audi and with the new Mercedes A-class joining the party...

The model is clearly a Norev. Great details, just look at the Peugeot badge on the back. Decently replicated wheels. No glass taillights but at 3" that isn't that unusual.
So not much more really. Just enjoy some other pictures.
And that's it for today. Hope your week was great!
Bon Week-End!