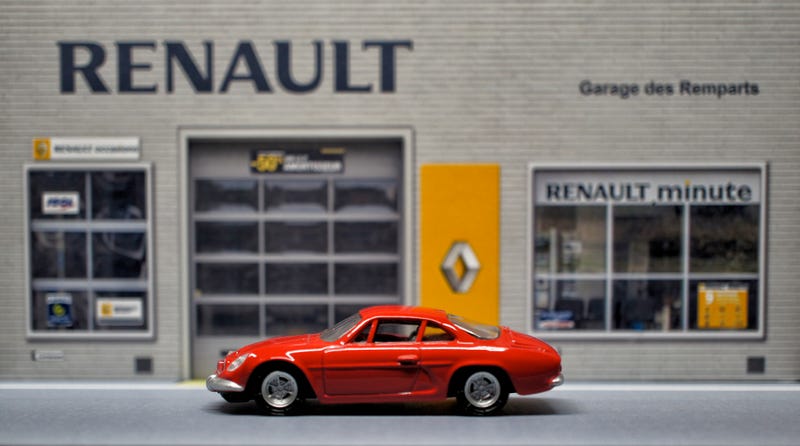 Not sure if I mentioned or showed the new (to me) red A110 but here it is anyway. Accompanied by another small new (to me) Renault 3 Inch by Norev.

Well, that looks familiar as well. Is it a Beetle? Nope. Well, there is a relation with the VW Beetle. It's a car I've shown before in a bigger scale, even in police trim: The Renault 4CV.
And if you want to know more about that connection between the 4CV and the VW Beetle check my post on the Alpine A106. As there really is.
Norev really only did the paint on the 4CV in the style the police used those days, it has normal doors. The 1:1s had special doors cops could hang out of easily, just check the 1/43s I mentioned before. As I have no other 3" or 1/64 4CV I had to get it anyway.
And for that Alpine I don't need an excuse either, just not sure if red is the best color for it. Correction: Red ain't the best color for it. I might not have seen a red 1:1 before come to think of it!
I really don't get the release cycle Norev has. It's not monthly, not quarterly the new casts (a few) just come once in a while. I just check a local show every now and then, there usually is something there I don't have anyway.
So I'll keep it short today, just some more pictures.
And that's it for today, bon Week-End!