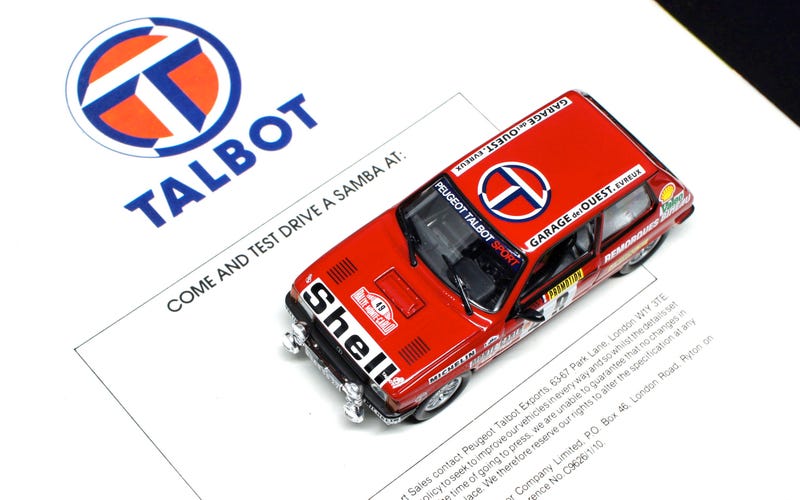 Yeah yeah, the Samba is like an Alpine from PSA to me: I've shown 'm before and it won't be my last. I just love 'm.
This one however was a RAOK from Jonee while he visited the great small country of the Netherlands. Because he knows there's little French compact cars I love more than this one. He even got a 1:1 Samba clone (the Citroën LNA) for him self to prove how great it is!
So no need to get into the Talbot Samba's/Peugeot 104's history. If you want to know more check out the previous posts. This particular Samba was driven by Jean Pierre Rouget and navigated by Frédéric Lelièvre.
Typical local heroes from France with little info on 'm outside of France. But Jean Pierre was quite a guy. Racing Carrera RS and R5 Turbos in rallies. Or even GT40s. Here he is on the streets of Bretagne during the Rallye de l'Ouest 1970:
He did quite some other Fords as well, like the Escort and the Mustang. Or other American stuff: Camaro, Corvette. But more than one class win during the Le Mans 4 Hours (not 24!) in 1973 in a Porsche 910 (with the 2-liter flat 6) he didn't achieve.
The model is an Altaya in 1/43. It's a Groupe B (under 1300cc class) rally car obviously, just look at all those rallylights (by S.E.V. Marchal!!!)!
And three lugged wheels of course.
I'm losing count when it get's to the Samba. I so hate PSA for creating this one with a body not capable of surviving European weather. You really have to go to France to run into one. And even there it's getting extinct.
So that's it for this week's FF. Yesterday the little cousing of the Samba, Jonee's LNA arrived in the USA, I hope to see more of it on the streets of America soon!
Bon Week-End!
P.S. The (my!) Pao made it to a Dutch magazine.