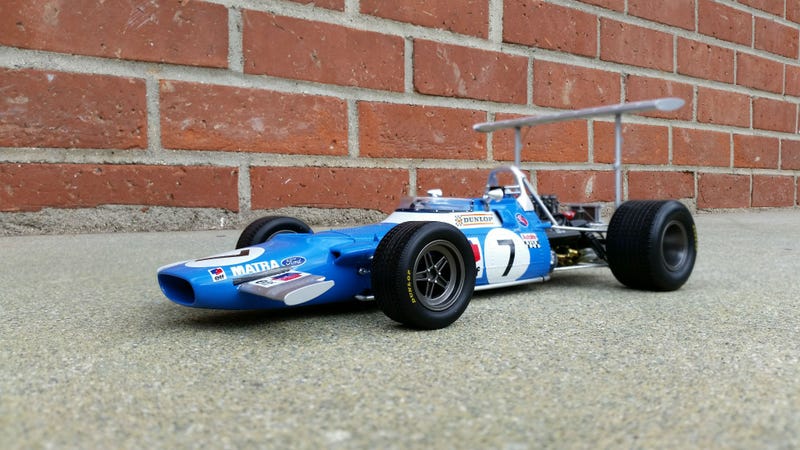 4/20 and French Friday did not align this year...c'est la vie. Anyway, here's the "High Wing" Matra MS80 Formula 1 racer that Jackie Stewart drove to victory in the 1969 Spanish Grand Prix.
Described by Stewart himself as the best-handling Formula 1 car he had ever driven, the MS80 was probably the finest product of F1's brief experiment with strut-mounted "high wings," an early attempt at harnessing the power of downforce (incredibly, still a mysterious concept in the late 1960s!) Prone to catastrophic failure during high-speed cornering, such wings were banned after only a few races.
Spark's 1:18-scale resin MS80 High-Wing has been around for a couple of years, but it remains one of my favorite F1 models. As we all know, the major complaint about resin models is that they're sealed, but with a subject like the MS80 we get to see its exposed 3-liter V8 in all its naked glory...and Spark didn't skimp on the detail here.