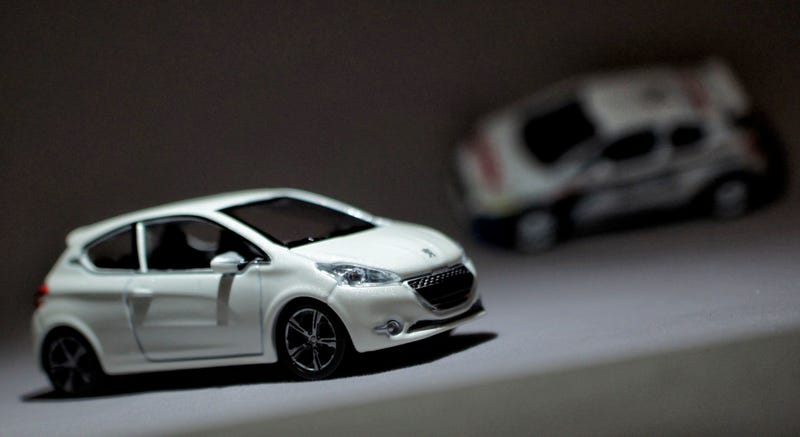 Still an issue with my lights in the lightbox so no lengthy post today. Just trying to figure out how to shoot with the light of my iPhone.
And what better subject than a nimble Peugeot 208 GTI. Forbidden fruit for the Americas. And according to Peugeot themselves the resurrection of the 205 GTI.
According to the automotive press however it ain't. It's great but the current generation of hot hatches simply can't meet expectations of a far gone past. And the fact I put this in writing just proves I'm getting old...
The model is a Norev 3". And you might remember the cameo in the back, the 208 T16 by the same manufacturer. 3" as well.
And it has the same features as any other Norev 3" has. A pretty good detailed cast. But especially the wheels that are exact copies of the 1:1s always put a smile on my face.
When it comes to smaller quick cars I always love white. The first hot hatch I used intensively was a white 205 GTI 1.6, that might be part of the explanation for that.
And that's it for today actually, I saw I'm not the first posting a French Friday so my day is okay already!
Bon Week-End!